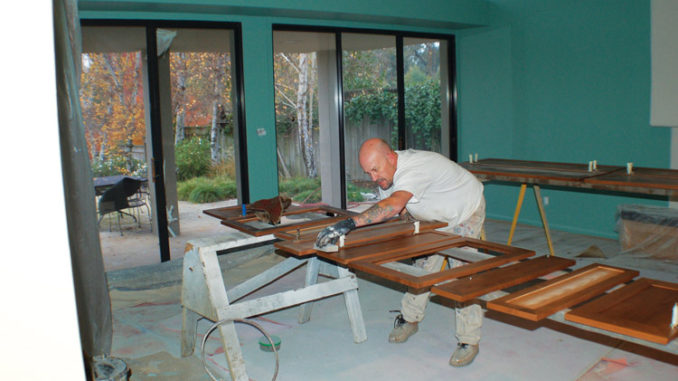 Slide a new coat of paint over dull walls to create a fresh, new space. From adding a pop of color to covering signs of wear and tear, learn five reasons new paint is the right response to your home décor conundrum.
When old paint needs replacing
Every space, residential or commercial, begins to show visible signs of wear and tear over time. Dark streaks, scratches in the paint, and peeling all have a negative impact on the overall feel of your home. A simple paint job is the solution. Choose a new color and redo the whole wall, or cover scuffs with a fresh coat of the existing color.
When you're getting ready to sell
Paint over colors that could limit your pool of buyers with neutral tones, or use paint to create the illusion of a larger space. New paint is a quick way to up your home value, and appeal to potential buyers. And it works in commercial spaces, too! If you want businesses to rent space from you, make them attractive with a fresh coat of paint.
When you're after a new look
Sometimes home owners feel the urge to update. A new coat of paint can create the change you're yearning for. If your paint is in good shape, consider creating a colored accent wall or adding subtle stripes or a chevron pattern to a room. With the right colors, you can completely makeover the space; and paint is considerably less expensive than a complete renovation.
When you want to preserve the look of your home
Paint provides a layer of protection for your walls and other surfaces. It can prevent surface deterioration, protect against rough weather, and keep moisture out, which is important for the prevention of mold and fungal growth. Some paint types provide more protection than others, so always consult with a professional before you purchase. Painting the interior of your home also reduces the appearance of dust, stains, and fingerprints.
When you need to save money
In the long run, painting saves money. It's a less expensive way to update the look of your home and it protects against damage that could become costly in the long run.
Get a Quote:
Kelso's Painting, Inc.
6373 Landmark Pl., Stockton
(209) 931-4135
KelsosPainting.com