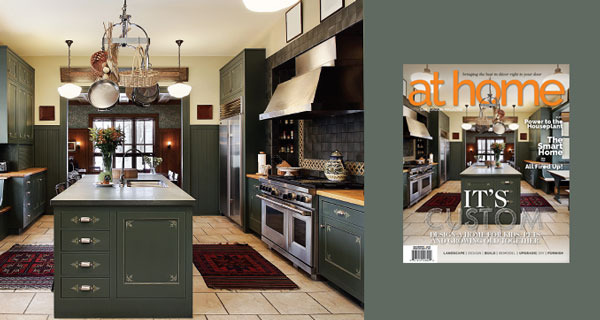 I'm sure everyone has, at some point, mentally dissected their home—knock out that wall, install more shelving, swap out colored tile countertop. Floorplans of the past are sometimes a head scratcher—a four-bedroom house with a cramped kitchen, literally zero storage, or one ridiculously small, almost unusable third bedroom.
As residential building and buying skyrockets in San Joaquin, many families are opting to buy into new neighborhoods. This means you get a brand spanking new home. No one has dirtied the floor, not one strand of hair has made its way down the drain. It's pristine.
Not only is it squeaky clean, it's a clean slate asking for your influence. Many buyers welcome customized additions to standard builds, like fixture and finish options, countertops, backsplash and flooring, to structural modifications like foyers and lofts.
If you'd like to add things like garage space, bedrooms, a fireplace or outdoor BBQ hookup, or make plumbing or electrical changes, nail it down and discuss with your builder ASAP, as it may influence permits needed. Take time to really consider such elements, and their importance, as you talk budget and plans. Changing your mind halfway through the process, or once you're already settled, will not only be a big inconvenience, but timely and costly, too.
However, some custom additions—like paint, lighting and fixtures, crown molding, and even some appliances—can be money-saving DIYs that come after your purchase.
The Model Home
The home you fall in love with might have a few bells and whistles not included on your final model choice. For those on a tight budget, make sure to ask questions as you peruse different builder options, and make sure that you're in love with the overall floorplan and structure of the home, not the additions that may catapult you far over your budget.
Building for Kids
Kids take up a lot of space, and they have a lot of stuff. Custom options like a loft addition, recessed shelving, and space-savvy storage, can work wonders on children's bedrooms. When considering add-ons, think about your brood, and their future. You'll likely call this place home through many changes in both size and interest. Make sure bedrooms can house a moody teen with plenty of wall space for their posters (wait, do kids even hang posters anymore?) and that the floorplan is accommodating to growing and changing needs for privacy, or a safe, common place to hang with friends.
*Top Picks: Built in bunk beds. If you're tight for space but growing in size, recessed bedding is a great way to free up much-needed floor space. A large entryway. Ugh! Shoes and jackets and book bags galore. Does your cluttered entryway drive you crazy? Are you tired of endlessly asking for items to be properly placed? Make it almost impossible for your family to ditch their stuff at the door, with built in storage right as they enter.
Building for Pets
Animals are an important part of the family, and the functionality of a home directly influences the ease or annoyance of fur babies. Flooring and lot size and landscaping are major factors to consider. Opt for an almost all tile home to avoid carpet stains and smells. It's much easier to control pet dander build-up and dirt in general when you can truly clean your floor's surface.
Consider your pet when you consider lot style and placement, and landscaping. Is your dog a runner? Is fencing required to keep him safe out back? Will your landscaping investment go down the drain as he digs up freshly planted bushes?
*Top Picks: Artificial grass. This one seems like a no brainer. Artificial grass boasts so many perks, it's always bright green and perfectly trimmed, free of random yellow pee stains. Air purifiers. Consider investing in the upgrade or addition of heating and air options that focus on pet dander, cut back on allergies, and keep your home smelling fresh.
Building for Forever
If you're approaching this new buy as the final hooray, think to your future. Maybe A parent will live with you one day—making that extra bedroom crucial. Smart Room technology and alarm features can keep you safe and confident, both at home and away. And lot location influences everyday life, sometimes eliminating the need to drive, or distancing you from friends, family, and businesses and organizations. You don't want to kick off retirement with a costly home remodel, and a few thoughtful additions can help with that.
*Top Picks:Main level master bedroom. This feature is forever a perk! You can have all the kids upstairs, and when they fly away, you're still located on the central floor, with no need to take the stairs. Wheelchair accessibility. Consider your parents' and relatives' health and needs, your urge to host, and your future health. Choose a walkway instead of stairs or plan for easy side-door accessibility.