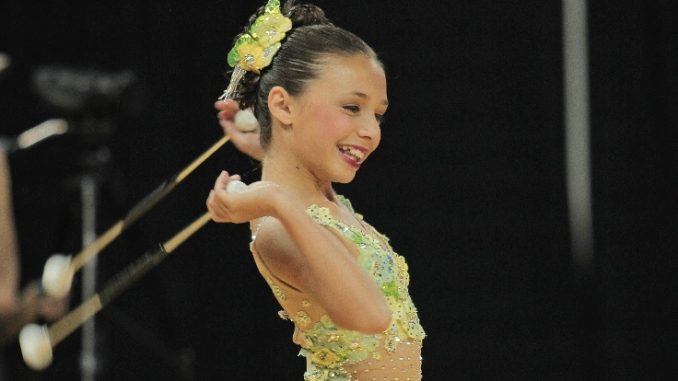 2017 Pan Pacific Cup Arrives at the Arena January 13 – 15
Tap along with the tempo, ladies and gentleman! This year's internationally attended baton twirling championship is back in our Stockton county seat. Checking in at the arena, a plethora of competitors from across the U.S., Japan, Australia, and England will test their athleticism, endurance, and skill.
The art of twirling dates back to Eastern Europe and Asia, where festival twirlers practiced with knives, guns, and other various instruments. Spreading across the world, it was incorporated into military drills and marching bands, before transforming into the baton practice we know today. As its popularity grew, leaders of twirling organizations across the globe joined to form the World Baton Twirling Federation in 1977, setting in place a standard for regulations and competition categories.
This year's Pan Pacific Cup boasts solo acts involving 2-baton, 3-baton, and artistic twirling. Artistic pairs, teams, and group events elevate the sport further. Because twirling involves a vast amount of concentration, stamina, and dexterity, athletes must hone their routine to follow through in every maneuver. Each flip and toss must take them closer to that perfect angle at the precise moment when they will catch their baton from its plummet. Local Baton Twirlers Baylee Pine, Julia Sawin, and Emma Sawin were delighted to share their thoughts on the upcoming event and a bit of background in their competition categories!
"I am excited to be twirling at Pan Pacific. I can't wait to see and meet twirlers from other countries," Baylee comments, ready to compete in Solo, Dance Twirl, and 2-baton. "I practice anywhere from 5 to 20 plus hours a week. All of my coaches live out of town so I practice on my own along with coach taught lessons." Having faced injuries last April, Baylee is thrilled that her recovery has allowed her to continue training for the Cup.
"I look forward to seeing athletes from other countries that share this unique sport with me." Julia Sawin explains, participating in Solo, 2-baton, and Dance Twirl, along with pairs. "To me, this is like a mini Olympics, competing with some of the very best so I know it will be rewarding and challenging."
Emma Sawin, competing in Solo, Dance Twirl, and Strut, is thrilled to showcase her skills where friends and family can come and watch. "This is a very cool experience and it is so close to my house which is why it is so special. I feel very lucky to get the opportunity to compete in something like this."
Get Twirling With:
2017 Pan Pacific Cup
WBTF.org