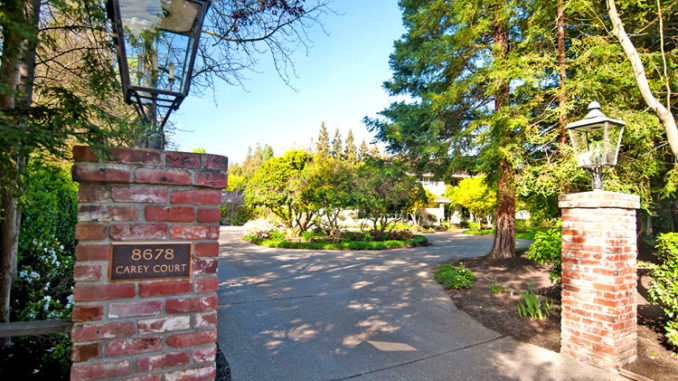 Venture off the roads well traveled and discover your own exclusive corner of paradise in the quiet suburbs of Morada. Tucked neatly away from the street and hidden behind the sway of trees is the Carey Court residence, a two-story, 7100 square foot home on nearly two acres of land—featuring a swimming pool and spa, tennis court, and half sized basketball court. Lounge beneath the verandas or don your gardening gloves and spend some time with mother nature in the green house.
The Carey Court residence boasts seven bedrooms and eight full bathrooms, providing both family and guests with plenty of room for holidays and special get-togethers. And with newly upgraded appliances, a large island, and built in dining area, the kitchen also serves as a terrific entertaining venue while adjoining with the formal dining room.
After dinner, spend some quality time in the family room or take a few minutes to first unwind in the rustic confines of the parlor, featuring a hearty fireplace, a classic bar, and large, paneled windows. Lose your daily commute and opt for the home office, sheltered from the hustle and bustle of the household atop the garage.