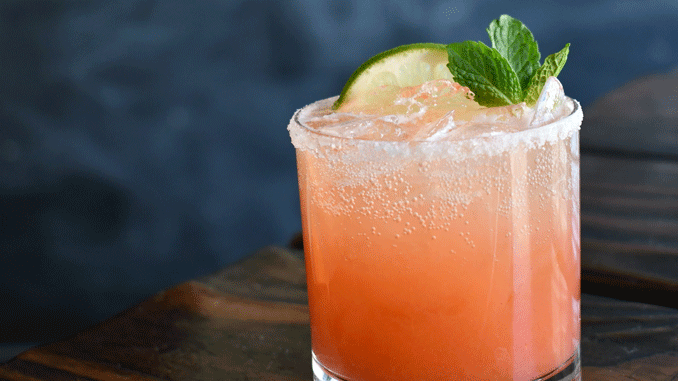 Spring Breeze
Can you believe summer is just around the corner? Neither can we. While we're all working to get off that quarantine fifteen, you may consider cutting back on your alcohol intake. After all, mocktails, and low alcohol drinks are all the rage in 2021. We have the perfect concoction to satisfy your cravings without skimping on flavor. In fact, the only thing the Spring Breeze is missing is booze. But we doubt you'll miss it because it's refreshing, sweet, and seasonal without an ounce of alcohol.
Ingredients
1 oz. Strawberry Puree
½ oz. Fresh Lime Juice
1 oz. Simple Syrup
2-3 oz. Club Soda
Lime wheel, for garnish
Fresh mint, for garnish
Directions
Prepare a rocks glass with ice. Mix the strawberry puree, lime juice, and simple syrup in the glass. Fill to the top with club soda, and garnish with mint and lime wheel.
Where to get it:
West Oak Nosh
10 W. Oak Street, Lodi
(209) 224-8157