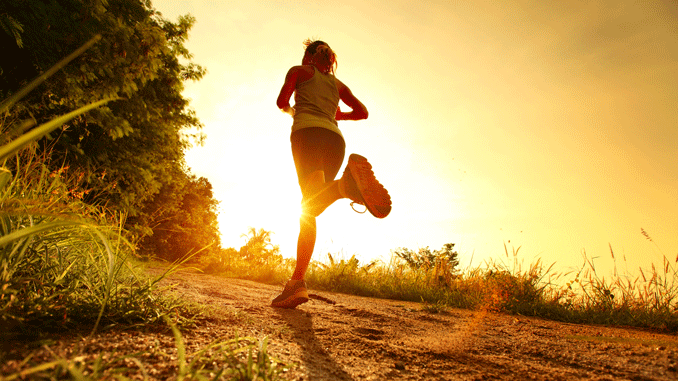 Feet carry the rest of your body, which is why we should take care of them. Preventative care can prevent fractures, sprains and strains, heel pain, and wounds, which is important because a foot injury can lead to inactivity and further injuries. Caring for tired feet should involve rest, icing, soaking with Epsom salt, and gentle stretching, as well as extra care such as massages.
Shoe Choice Matters
Feet benefit from being in shoes with adequate arch support and cushion. Dr. Troy Douglas, a podiatrist with Kaiser Permanente Medical Group in Modesto, says people should avoid walking barefoot as well as wearing high heels and flats, as much as possible. "High heels shift pressure forward to the ball of the foot, often leading to pain under the ball of the foot. High heels are also…unstable [and] increase [the] risk of injury," Douglas says. Flats can cause heel and arch pain. "Shoes should be comfortable…without requiring a "break-in" period. [They should] flex near the toes but be firmer in the middle, to reduce strain on the arch," says Douglas.
Spa Care Relaxes
Spa treatments, such as soaking in a jacuzzi or sauna, the application of moisturizing lotions and oils, pedicures, and massage, can be beneficial for tired feet. Douglas says spa care can relieve both tension and soreness while also reducing swelling and nerve sensitivity after surgery or injury. Karen Erickson, spa director at Wine & Roses in Lodi, says The Spa at Wine & Roses offers massage, full body treatments, and facials that include foot massage. "We spend approximately ten minutes on feet and lower legs in the massage or full body treatment, and about five minutes on the feet in a facial. In addition, we use hot towels as compresses on the feet during treatment to clean the feet and warm them up," Erickson says. Erickson also says guests report the overall experience helps them feel "rejuvenated and relaxed."
For the best results, the Spa applies organic, unscented Sacred Earth Massage Oil Blend to feet during the massage. Cannabidiol (CBD) cream, which reduces pain, is available as an add-on, as well. Douglas, however, offers a couple of precautions for those receiving spa care such as wearing sandals to avoid walking barefoot in public facilities and deferring spa care in the case of an open wound.
Make an Appointment:
Kaiser Permanente of Central Valley
Multiple Locations
Thrive.KaiserPermanente.org/Care-Near-You/Northern-California/CentralValley
Wine & Roses
2505 W. Turner Rd., Lodi
(209) 334-6988
WineRose.com