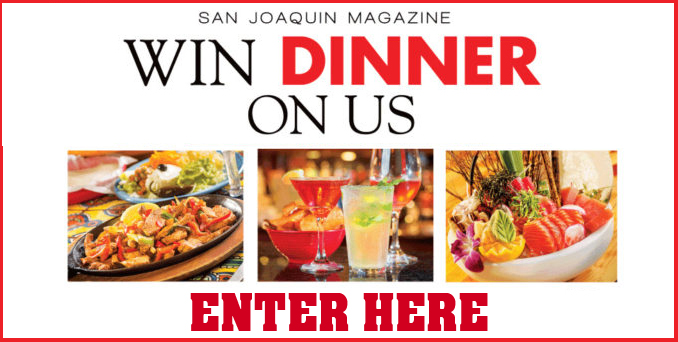 CONGRATULATIONS to Sarah H, Mike O, Dameon R, Rodger C: Your Dinner-On-US  $50 Gift Card is on its way to either Buds Seafood, Midgley's Public House, Mikasa Japanese Bistro, Komachi Sushi and more.
ENTER TODAY to win a chance to eat out at some of San Joaquin Counties finest restaurants…
Please fill out the form below and you will automatically be entered in our weekly drawing
to win a 'DINNER FOR 2!' Winners are drawn at random on a weekly basis. All winners will be notified via email.