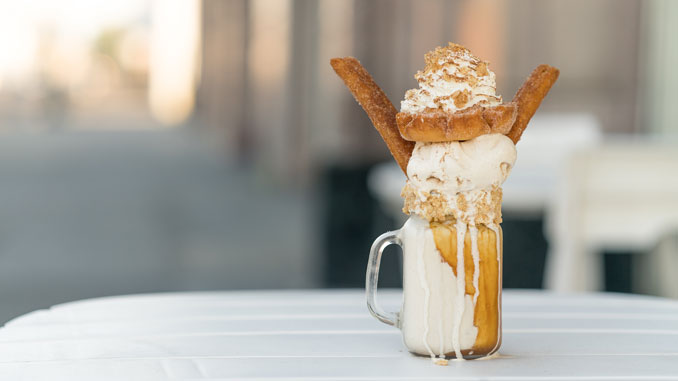 Wine News
Wilson Family Vineyards
In 1993, there were a mere 6 wineries in Lodi Wine Country. In 2006, the region hit a little more than 60. Fast forward to 2019 and there are over 90 wineries to try in the region, and more opening each year. Wilson Family Vineyards will open their doors as Lodi's newest tasting room in July. Longtime Lodi farmers, JR and Krystal Wilson are taking the plunge into the wine business with a lifetime of experience under their belts. The tasting room will be on Lodi's Eastern most edge of Harney Lane and Highway 88 and will feature up to a dozen different varietals. To begin, the winery will be open Friday, Saturday, and Sunday. Be one of the first to taste their wines and spread the word.
Wilson Family Vineyards 11484 E. Harney Lane, Lodi, CA. 95240
New to the Scene
Bubbles and Birds
Champagne lovers unite because things are about to get a lot more exciting in Downtown Lodi. Toby and Lisa Devore return to their native Lodi via New Orleans to open an eclectic new restaurant in the heart of wine country. The menu will feature chicken, duck, quail, and pheasant and is sure to pair harmoniously with the bubbly that will be the focus of the restaurant. You could say they are going all in on one of the food industry's hottest trends—fried chicken and champagne. And if you haven't ever tried it, you now have a local place to make your first!
Bubbles and Birds, 117 W. Elm Street, Lodi, CA. 95240
House of Ice Cream
Some breaking news that is sure to help us beat the heat—one of Stockton's most revered foodie destinations, House of Ice Cream, is opening a Lodi location. Prepare to whip out your camera for epic shots of crazy cool home-made ice cream along with donut topped milkshakes and so much more. The Cherokee Lane location will undoubtedly be a fabulous addition to Lodi's sweet shops!
House of Ice Cream 409 Cherokee Road, Lodi, CA. 95240
Papapavlos Breaks Ground
San Joaquin County's most revered Greek restaurant is finally coming to Lodi wine country. In May, the restaurant hosted a groundbreaking ceremony with the Lodi Chamber of Commerce, with big plans in store. While it might take some time for the building to be completed, the good news is that they are beginning the process. It won't be long before Lodi fans of Papapavlos will be dining on gyro or chicken brochette salads.