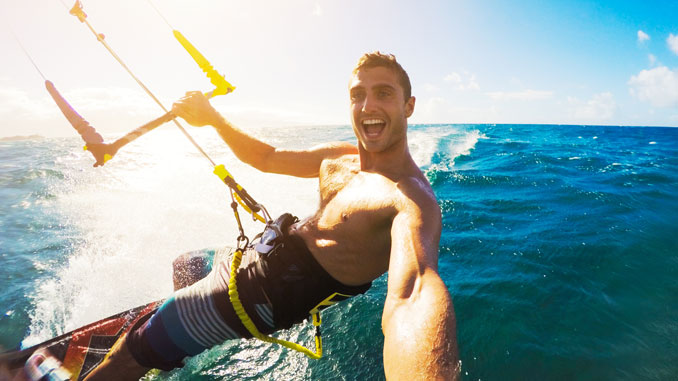 A day on the Delta is a memory in the making! Discover all the greatest hangouts, hit the biggest swells, and catch yourself a few tall tales on just how large that fish was that got away. Don't worry, we won't tell!
Village West Marina
Nestled in the heart of the California Delta and less than 1 mile off Interstate 5, come enjoy Village West Marina and Resort, the perfect blend of boating and hospitality. With over 680 covered berths, waterfront Bungalows, a Riverside RV park, a kayak and paddleboard rental center, waterfront dining at Bob's at the Marina and Garlic Brothers, boat sales, yacht clubs and boat clubs, "the fun never sets at Village West." VillageWestMarina.com
Tiki Lagoon Resort & Marina
When it comes to fun, good food, and stocking up for the long ride ahead, Tiki Lagoon has got you covered. Leave the wake behind alongside wooden or cement docks. Mosey on up to the restaurant and grab a bite to eat, or take it to go. Fuel up and return to the main channel within minutes. And, if you're ready to call it a day, pull the boat out of the water at the launch ramp, grab a cold one, and shoot the breeze while watching the sun dip behind Mt. Diablo.  TikiLagoon.com
Windmill Cove Resort & Marina
Riding the waters of the main channel will lead you to Windmill Cove, where you're welcome to step along the resort's sandy beaches, play a few rounds of volleyball, or slip a ring along the horseshoe pits. Pull up a chair and enjoy a sandwich, salad, or burger at the restaurant. Need some shut eye? Reserve one of their cabins, pitch a tent, or park the camper. WindMillCove.com
River Point Landing Marina & Resort
Dock at one of River Point Landing's many slips and rest well knowing that round-the-clock security is within reach during your stay. Enjoy the gated-community and easy access to March Lane, running directly into I-5. Ask about dry-storage options for storing your vessel over winter! RiverPointLanding.com
Paradise Point Marina
From rental options including pontoons and houseboats, and unique fishing opportunities just around the bend, Paradise Point Marina offers a little bit of something for every type of boater. Gear up at the tackle and bait shop, grab a bite at the store, and hit the waters off 8 Mile Rd. SevenCrown.com
Eagal Lakes Resort
Become a member to cash in on sun and year-long fun. Relax on the beachside on our beautiful man-made lake or go fishing on Bass Lake. Pitch a tent at one of many unique locations along the resort and try your hand at volleyball, disc golf, basketball, and more! Jog or bike through a stupendous array of trails and dive into the cool waters of which Eagal Lakes is named! EagalLakes.com
Lodi Lake Events:
Take the fun up a few more notches by visiting the lake during one of many annual events!
4th of July Pancake Breakfast
Celebrate Independence Day with a great American breakfast! Kiwanis of Lodi hosts this annual pancake event that'll kick off your 4th of July festivities in the most delicious way.
California Coastal Cleanup
Get down and dirty for a good cause! Join with other volunteers to spend a day cleaning up Lodi Lake and its beautiful grounds.
Paddlefest
Hosted by the Headwaters Kayak Shop, this is a kayaking festival for all enthusiasts! Participate in games, groove to live music, and grub on food truck fare while you're there!
Sunset Social Paddle
Just a lovely stroll down the river…via kayak! Take in the stunning California sunset as you glide along the smooth waters.
Womble Rumble
Runners of all ages are welcome at the various races for this annual event. Proceeds go to the renovation fund for the Womble Track and Field facility at Lodi High School.