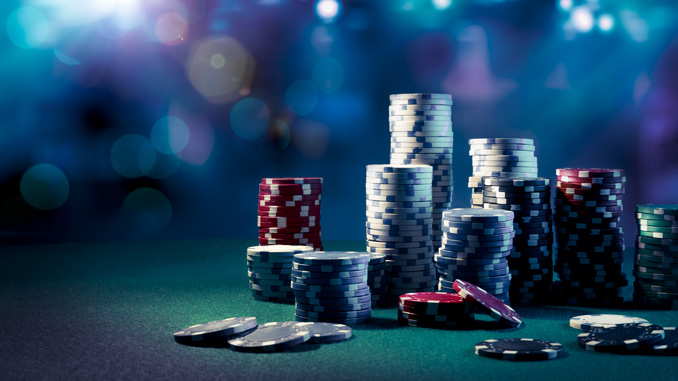 John Mokhtari was the envy of the poker world. The 75-year-old Manteca resident was cashing in a highly-coveted Platinum Pass in January, which earned him entry into the PokerStars No Limit Hold'em Players Championship at the Atlantis Resort and Casino in the Bahamas.
The pass was worth $30,000, with $25,000 toward entry into the event and the rest toward his all-expenses paid trip. He took home the pass in late-August at the Lucky Chances, after winning an $86 tournament as part of a PokerStars promotion to award he passes to players all over the world. The promotion was some of the biggest news in poker.
"I was very excited," he says of winning the pass as well as $11,100 in cash. "That was the biggest win I've ever had. I had a lot of people behind me. It seemed like everybody in Lucky Chances was cheering for me – from management to the people who play there."
Mokhtari grew up in Iran and moved to the U.S. in 1965. His parents sent him to live with relatives and study business, but he was more interested in jumping into work life. He lived in Washington D.C. initially, but moved to California a year later and spent his career running used car dealerships and still owns some today.
Even in Iran Mokhtari loved poker. He started playing at age 15 but learned some tough lessons along the way. After winning some nice cash as a teenager, a few players cheated him in a game and much of those winnings were gone. He continued playing but learned to spot a rigged game.
Before officially retiring, Mokhtari played once or twice a week. Now he plays at Lucky Chances as many as five times a week. Manteca is a great place to live, he says, and spends plenty of time with his grandchildren there.
"It's a good place to raise a family," he says. "I love the area."
With players from around the world converging on the event in the Bahamas, Mokhtari had the opportunity at a massive payday. It wasn't meant to be, however, and he didn't bring home a big score. He and his wife had a great time anyway.
"It went really well," he says. "It was fun getting to know everyone, and we had a great time at the beach. It was perfect."
Sean Chaffin is a freelance writer in Crandall, Texas. His work appears in numerous websites and publications. Follow him on Twitter @PokerTraditions.