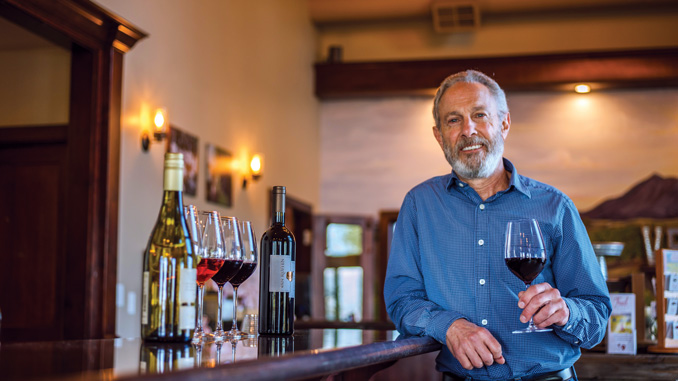 John Giannini of Van Ruiten Family Winery
How did you get started?
After four years of reading about, buying, and tasting wines, I decided to go to California to learn about the process. That was in 1994. I completed the Enology program at California State University, Fresno in 1999. Afterwards, I worked in Sonoma for four years, the Central Coast for one year, and then took the job as winemaker at Fresno State University's commercial winery. While there, I received my master's degree in Enology, taught classes and trained students in the winey for 10 years.
What is your winemaking style?
I like wines that are true to their place—I want to make wines that emulate what Lodi is. My style is not to manipulate the wines very much or source grapes from anywhere else. I want the wine to show what the area is all about.
Do you have a favorite wine you've made?
It depends on who I'm with or what I'm eating, because your experience of a wine is an overall experience. If I make a wine that is true to its varietal characteristics, and it's seamless from beginning to end, from the aroma, through the mid palate, to the finish, those are the wines I like to drink.
What's your favorite part of the wine making process?
My favorite part is putting blends together and finishing the wines. After monitoring wines through the fermentation and aging processes, there comes a time when we determine the wines are ready to be bottled. Most of our red varietal wines have a small percentage of one or more other varieties blended in. My goal is to enhance, not to drastically change the aroma and flavor characteristics of the wine.
Regardless of whether it takes minutes or hours, the process continues until we are happy with the final result.
What do you admire most about the Lodi wine scene, and why? I love the Lodi wine scene because it's still small-town. Most of the wineries are family operated, and visitors to tasting rooms immediately feel that welcoming aspect. It's very low key and everyone is friendly and very down-to-earth. There is no pretentiousness or the feeling that you may not be worthy to try their wines. I really love that about Lodi.