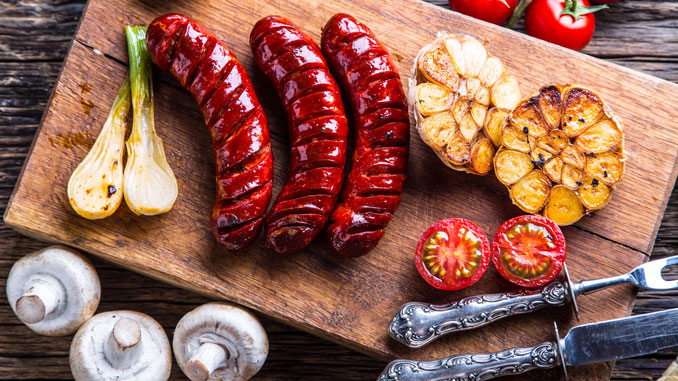 Are you ready for some football?
We are! One of the highlights of football season is tailgating and we've got the winning scoop on what to serve—Lockeford Sausage.
Lockeford Sausage is one of those places of meteoric fame. Anchored in an old building in Lockeford, the tiny storefront boasts dozens of flavors of house-made sausages for eager eaters from near and far. It's one of those places that always has a line wrapped around the building, where folks line up at the crack of dawn for the region's most sought-after sausages, where locals can eat the same Dakota sausages their grandparents enjoyed.
You might want to arrive early on weekends to avoid the long lines, and be sure to pick up a sampling of sausages from Hawaiian Lua, to Linguica, Dakota, or Italian. Whichever you choose will be delicious because Lockeford Sausage is the perfect grilling food for tailgates or football parties. Throw them on a hoagie roll and slather them with tangy yellow mustard…for the most popular tailgate at the game! Grub on.
 Taste the flavor:
Lockeford Sausage
19775 N. Cotton St., Lockeford