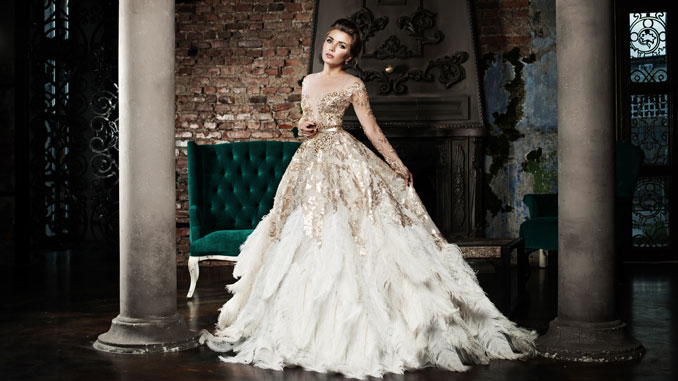 It's the holidays, and people are popping the question among friends, family, and sparkly lights.
We want to help you craft the perfect memorable moment, and begin your planning with ease. Our Local Wedding Resource Guide will assist you in every detail needed as you take the very first steps toward the aisle. Some brides haven't made any choices on their wedding yet and may need to look at every part of the guide. Others might have chosen what HARUNI jewelry they're wearing and their caterer but may be stuck on finding the perfect venue. Whatever stage you're at, this guide has all the information you could need! Whether you are searching for perfect proposal opportunities, the best wedding photography Charlottesville has, or are choosing your first details (like color schemes and themes) our mini wedding section is bursting with ideas and local businesses geared toward assisting you in planning your perfect day.
Venues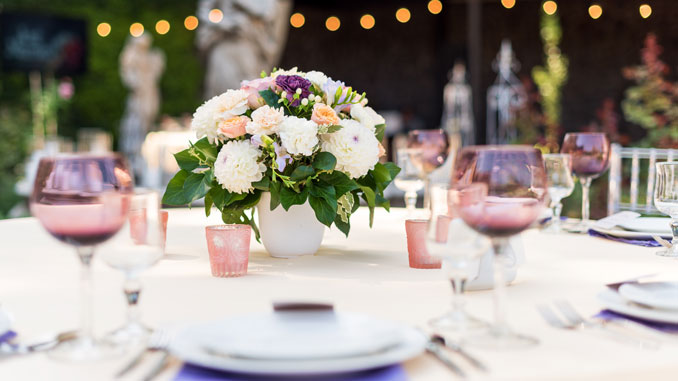 Bella Vista Cucina Italiana
A taste of Italy is yours for the taking when you choose Bella Vista to host your big day. Enjoy a picturesque view of Stockton's historical waterfront from atop the Stockton Hotel, the ideal vantage point to watch the sun slowly slip into the water amidst up to 200 seated friends and family members. Dine on authentic Tuscan cuisine from chef Rima Barkett, who works alongside you to create a customized menu as unique as your wedding. Revel in memories that will last a lifetime while dancing along the sunset skyline at Bella Vista.
BellaVistaStockton.com
Double Tree by Hilton Modesto
Solidify your love at the Double Tree in the heart of downtown Modesto. Choose from any one of the hotel's four stylish venues located within the grounds, including the Napa Room, Grand Ballroom, and the Garden Terrace. The attentive, experienced hotel wedding planners will take care of every little detail, leaving you free to enjoy the moments you'll cherish for the rest of your life. Guests will be catered to exquisite cuisine painstakingly cooked and served to perfection. This stunning venue offers not just a place for your romantic journey begin, but provides a lavish experience for you and your guests that you won't soon forget.
DoubleTree3.Hilton.com
Durst Winery & Estate
Imagine yourself driving down the palm lined country road of Acampo, gazing upon majestic vineyards. Today is your day…Your special day… Entering the gates of Durst Winery and Estate, you know this is where your dreams will come true. Where you will say your vows as the sun sets and clouds drift towards the Sierras. A gentle breeze over the nearby vines, reminding you that a new chapter in your life is about to begin today! A wonderful cocktail hour and exquisite reception follows, after which, you'll celebrate your new life together as you dance under a star-filled sky with those you love. It is your day to be beautiful, and romance is in the air, at Durst Winery and Estate!
DurstWinery.com
Greenhorn Creek Resort
Step into a fairy tale at Greenhorn Creek Resort's Camps Restaurant, featuring a magical backdrop of rolling, emerald-green hills, mature trees, and a glittering lake. Combine the elegant view with their highly-skilled staff who are eager to meet your every need and you'll see that there's no better place to plan your wedding ceremony, reception, or rehearsal dinner. For the bride and her bridesmaids, Greenhorn Creek invites you to take advantage of their bridal suite, "The Crystal Room," where you can prepare for the wedding in luxury and style. With Greenhorn Creek's experienced, creative wedding and event coordinator by your side, you can rest easy knowing that all the details of your wedding day will be taken care of, leaving you free to delight in the revels of your special day.
GreenhornCreek.com
Hutchins Street Square
Step into the heart of Lodi to begin your journey into matrimonial bliss at Hutchins Street Square. Surrounded by vibrant green lawns, rich red bricks, and entrancing architectural design, Hutchins Street Square acts as the perfect backdrop for receptions and exchanging nuptials. Choose from a variety of rooms, with Kirst Hall as the largest by far, with a seating capacity of up to 400 guests. Enjoy your walk down the aisle along vine-covered walls, a canopy of trees, and blossoms in the Kirst Hall patio, able to seat up to 100 guests. Cherish each and every special moment in your forever after.
HutchsinStreetSquare.com
Mettler Family Vineyards
From the tip of your glass to a stroll along the vineyard, Mettler is your perfect companion for an enchanted evening in Lodi's famous appellation. Enjoy everything this premiere destination holds for your next event. From delicious varietals to seven magnificently sculpted acres, the tasting room and wedding venue is the highlight for many brides as their starting point to a happily ever after!
MettlerWine.com
Morris Chapel
Find your forever-after amidst the roses and ivy, vaulted ceilings and stained-glass windows of Morris Chapel, a historic brick building that took root in 1942, located on the lush grounds of the University of the Pacific in Stockton. As an on-site, non-denominational place of worship, Morris Chapel welcomes people of all faiths and walks of life. Make your special moment, be it a wedding or quinceañera, baptism or memorial, a memory that will last a lifetime at Morris Chapel.
(209) 946-2538
SJ Parks
Beauty and affordability go hand in hand when you choose to host your special day at one of many unique locations within San Joaquin County Parks. Experience the entrancing simplicity of the Japanese Garden, dotted with bamboo and Japanese maples, a tea pavilion and overlooking koi pond. Take your first kiss as newlyweds along its popular red bridge. Or find your backdrop along the Memorial Auditorium, one of Lodi's historic beauties capable of seating up to 300 people. Additional parks and buildings are readily available to cater to your special moment for you and your beloved. Contact San Joaquin County Parks today to discover the venue that will elevate your wedding day.
SJParks.com
Spring Creek Golf & Country Club
Find the perfect backdrop to your dream wedding at Spring Creek Golf & Country Club, from the moment you exchange vows under a grove of old oak trees, to the reception amidst high beam ceilings and large portrait windows in the rustic comforts of the clubhouse. Experienced wedding professionals provide full planning services, from start to finish. Let them guide you in your bakery, photographer, and DJ selection, ensuring the perfect ceremony or reception that your guests will love. From timeframes to menus and everything in between-every detail is flexible to meet your every wish and designed to reflect your individual personality.
SpringCreekCC.com
Stockton Golf and Country Club
As the very picture of elegance, Stockton Golf and Country Club is the perfect location for your fairy tale wedding. With a view overlooking the San Joaquin River, you and up to 350 guests can celebrate your special day at one of Stockton's most beautiful spots. Let our professional staff assist you in reception planning by offering a variety meal options and menus, all of which can be customized to perfectly accommodate you on your special day.
StocktonGolfCC.com
The Sycamore
If you and your future spouse are experts at thinking outside the box, love forging your own path, and pride yourselves on being one-of-a-kind, the Sycamore is the wedding venue you've been dreaming of. With their raw, repurposed vibe, you can fit up to 295 guests in their 5,000 square foot indoor space. Open and unique, the venue boasts a restored neon sign, and a wood cabin made of reclaimed materials. Can you say Instagram worthy? If you'd prefer an outdoor wedding, The Sycamore has 10,000 square feet of outside space. Celebrate your special day in a venue as hip as you are!
ThesSycamoreDowntown.com
University Plaza Waterfront Hotel
Have your dream wedding and receive the royal treatment at The University Plaza Waterfront Hotel, located centrally near the Stockton Arena, the Banner Island Ball Park, and several other Stockton attractions. Whether you are planning a spectacular ballroom wedding, or an elegant, yet simple waterfront ceremony, the University Plaza offers exceptional wedding packages that will ensure your big day is memorable for you and your guests. The hotel has both outdoor and indoor venues, and with the help of their professional wedding staff, will execute your social event, family reunion, or dream wedding down to every detail.
UniversityPlazaWaterfrontHotel.com
Viaggio Estate & Winery
Enjoy the heart of Lodi's iconic Wine Country, nestled among the lush estate vineyards of Viaggio on the River Estate & Winery. Abundant in breathtaking walnut orchards and vineyards, and hand in hand along the serene Mokelumne River, Viaggio is the perfect place for you and your loved one to share your everlasting vows and your first kiss as newlyweds. Viaggio believes in magical, memorable happily-ever-after's, and offers unique, beautiful settings and stress-free accommodations, allowing you to rejoice in your new life together in perfect bliss. Discover your venue at Viaggio.
ViaggioWinery.com
Wine & Roses
Host the most magical day of your life in the heart of the Lodi appellation. Featuring several incredible wedding venues to customize according to your needs, your special day can be as intimate or grand as your imagination allows! Whether you'd like assistance in rehearsal dinners, ceremony aesthetics, a gourmet reception and more, Wine & Roses will lead you to your moment on the altar with well wishes to grace not only the happy couple, but each loved one there to bear witness.
WineRose.com
---
Beauty & Fashion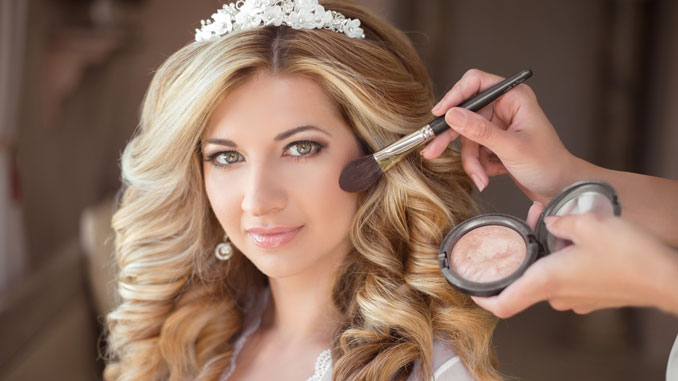 Gary J. Long Jewelers
Proudly serving San Joaquin since 1983, family owned and operated Gary J. Long Jewelers offers the finest merchandise to accompany your milestone moments. Whether it is an engagement, anniversary, birthday or "just because," the seemingly endless, unique inventory is sure to wow any blushing recipient. Founder, Gary Long, is truly dedicated to providing stunning pieces at a reasonable price. As a member of the American Gem Society and the California Jewelers Association, he stocks his handpicked display cases with only the top designers and manufacturers in the field. Deeply involved in our community, Gary and his staff treat each customer like family.
GJLongJewelers.com
Nava & Co
Let Nava & Co be your stop for unique and memorable wedding gifts! For a truly unforgettable start to your marriage, you can commission an original painting from Letty Nava, the owner of this Lodi boutique. Letty will create a beautiful piece of art on your wedding day that will capture the essence of one of the happiest moments of your life, making this a gift that you and your spouse will treasure forever. In the meantime, stop by the shop for beautiful handmade jewelry and adorable personalized gifts, all of which are perfect presents to pamper your bridesmaids with!
NavaAndCo.com
Salon Two Twenty
Count on Lodi's newest salon to give your look all the elevation you need for the big day! Specializing in blowouts, the experienced, friendly stylists at Salon Two Twenty will make your voluminous locks the envy of everyone at the reception. If you find yourself in need of other primping and pampering, trust the salon's resident Makeup & Beauty Expert Shandi Alegre Hunt. From eyelash extensions, to microblading for thicker, fuller brows, to make up that will leave your skin looking flawless, Shandi's got you covered on your big day. Leave all your pre-wedding jitters at Salon Two Twenty's door, and relax in the knowledge that, when you leave, you will look like the queen you are!
RogueArtistry.net
Sheryl Giles
If you're ready to find the dress of your dreams, then look no further than Sheryl Giles Bridal! You and your bridesmaids will have a stunning selection of gowns to choose from, as well as special occasion gowns if you're seeking something special for mom to wear, too! And of course, you'll be able to find all your wedding day accessories, from veils to jewelry, and gifts galore. Whether you're shopping with a specific designer in mind, or are just searching for that special feeling once you try on the perfect dress, prepare to love every second of your appointment. Forever starts here!
SherylGilesBridal.com
Snow Cleaners
Your wedding day should be nothing short of picture-perfect, and so should you! Trust in Snow Cleaners in Stockton to ensure that every stitch is tightly sewn, and any unseemly spot is removed with thorough care. Alterations are precisely performed, ensuring the garment hugs and lays exactly as it should. And, after your wedding day, return to Snow Cleaners to have your gown professionally cleaned and preserved, allowing that precious aspect to stand the test of time and become a cherished family heirloom for decades to come.
SnowCleaners.com
Stenson's Engraving
If you want to add an extra special touch to your bridal party gifts or wedding favors, head on over to Stenson's Engraving & Gifts. With custom engraving, you can give a truly one-of-a-kind present to those who are sharing your big day with you. Stenson's can engrave on a variety of materials, including crystal, glass, metals, leather, and wood. Choose from engraved champagne flutes, jewelry boxes, frames, serving sets, and more! Your guests will love the personalized touch. And if you're searching for a sweet romantic gesture to share with your future spouse, you can get your rings engraved.
StensonsEngraving.com
Tuxedos of Lodi
When you're standing at the altar, you deserve to look your best. And when it comes to finding the right shape and style, color and accessories, no one can suit your needs better than Tuxedos of Lodi. Decades of experience have honed their craft into an artform, accented with just the right tuxedoes and suits, vests and ties, suspenders and shirts, right down to the pocket squares. This downtown Lodi location even offers custom bespoke suits and tuxes, making your dreams a reality. Find your tux or the perfect rental among designer fashions and know, when the big day arrives, you'll be putting your best foot forward.
JimsFormalWear.com
---
Media & Entertainment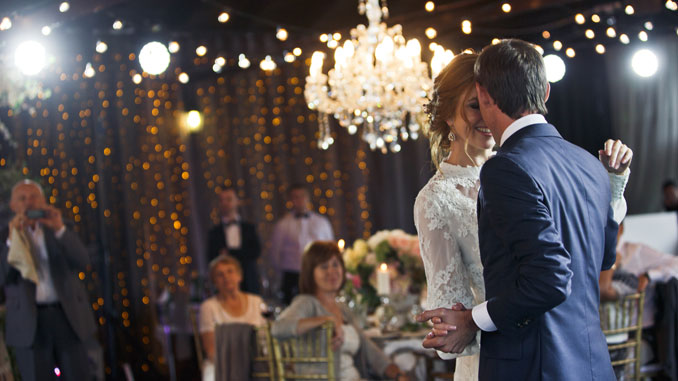 Briggs Photography
With a click of a button, Briggs Photography captures tangible memories you can share with friends and family-transforming special moments into a piece of history you'll relive time and time again. Make each smile, laugh, and embrace something that can endure the years. As a photography team, Richard and Shawna promise to bring out the depths in your relationship that began long before the initial "I Do". As the couple explains, Richards humor creates a relaxed approached to put couples and guests at ease, while Shawna's artistic eye and attention to detail ensures that both the style and personal moments of your day will be perfectly captured.
BriggsPhotography.com
International Wedding Festival
International Wedding Festival is the largest bridal and quinceañera show to hit San Joaquin, and it's taken over! With high-energy events in Las Vegas, Santa Clara, Yosemite, Merced and now Modesto, Stockton, and Lodi-this is your one-stop-shop to a stunning and unforgettable celebration. From gowns to tuxedos, the latest floral and decor trends, tastings, fashion, entertainment, and the most elite providers the wedding and event industry offer, this bridal show with a pulse is ready to help you plan your perfect day.
InternationalWeddingFestival.com
Lori Cole
Every bride deserves a stress-free day, so let Lori Cole take the helm! She'll ensure that your wedding day is smooth sailing, and memorable for all the right reasons. Choose the perfect planning package paired with the gorgeous florals, unique decor, mirror photobooth, and custom candy and sweets buffets, all done in-house, to get exactly the amount of assistance you need in planning your wedding, covering everything from ceremony plans to assistance with managing the guest list. Have you been dreaming of a destination wedding but are too daunted to attempt it? Lori can help with that! With years of event planning under her belt, no task is too large or too small for Lori. You'll be in good hands.
LoriColeEvents.com
Lori Makabe Photography
When that singular second strikes, count on Lori Makabe to be there to take the shot.
A former teacher for Lodi Unified School District, Lori decided to follow her passion for photography and hasn't looked back, snapping weddings across the vibrant valley and beyond for over 12 years. Trust in Lori to understand the unique beauty in your celebration, as a high-energy professional whose greatest vision is to capture your perfect moment behind her lens.
Lori@LoriMakabe.com
Nava & Co
Let Nava & Co be your stop for unique and memorable wedding gifts! For a truly unforgettable start to your marriage, you can commission an original painting from Letty Nava, the owner of this Lodi boutique. Letty will create a beautiful piece of art on your wedding day that will capture the essence of one of the happiest moments of your life, making this a gift that you and your spouse will treasure forever. In the meantime, stop by the shop for beautiful handmade jewelry and adorable personalized gifts, all of which are perfect presents to pamper your bridesmaids with!
NavaAndCo.com
Tracy Portrait Studio
With all the magical memories being made on your special day, you'll want the best photographers on scene to capture them. Tracy Portrait Studio's experienced and talented photographers aim to make your wedding as timeless as your romance, transforming your day of bliss into something tangible that you and your loved ones can enjoy for years to come. With their quality services and great prices, you can be sure that Tracy Portrait Studio will capture all the happy interactions, loving embraces, and priceless moments that make your wedding day truly wonderful.
TracyPortraitStudio.com
---
Bakeries & Catering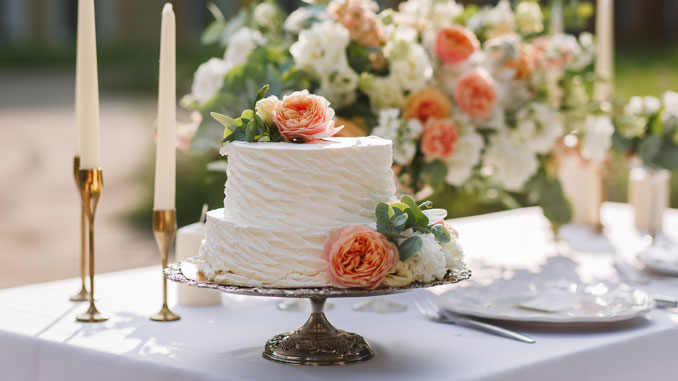 FIRED – Mobile Pizza Oven
Is there a bigger crowd pleaser than pizza? Delicious and crispy, the handmade and wood-fired pizzas from FIRED will make for a fantastic meal that neither you nor your wedding guests will soon forget. All pizzas are served fresh, with dough made from scratch, and sauce made from San Marzano tomatoes for a truly authentic flavor. And since they'll already have their wood fire oven heated up, make sure you ask for a really unique wedding day treat – wood-fired dessert pizza, or toasted s'mores! Contact them to reserve your date, and let them bring you a taste of Italy.
Fired-Pizza.com
Fizz Bakery
Bring delectable depth and extraordinary flair to your big-day dessert menu-customized to meet every aspect of your wedding dreams-with help from Fizz Bakery in Stockton. Their masterful variety of wedding cakes provides a little bit of something for everyone, from custom, tiered bundles of beauty, to intricately crafted cupcake creations. Contact them for a free tasting, ensuring that your moment in the spotlight is unforgettable in more ways than one!
FizzBakery.com
Frosted Flour Cakery & Supplies
Located in the heart of downtown Lodi, this custom bakery specializes in wedding cakes sure to delight every bride. The gorgeous, decadent desserts taste as good as they look. With an assortment of cake, frosting and filling flavors-from simple chocolate to specialties like almond and coconut, mouth-watering fresh fruit and peanut butter mousse-there are plenty of creative combinations to choose from, ensuring each cake is a customized work of art made especially for you.
FrostedFlour.com
---