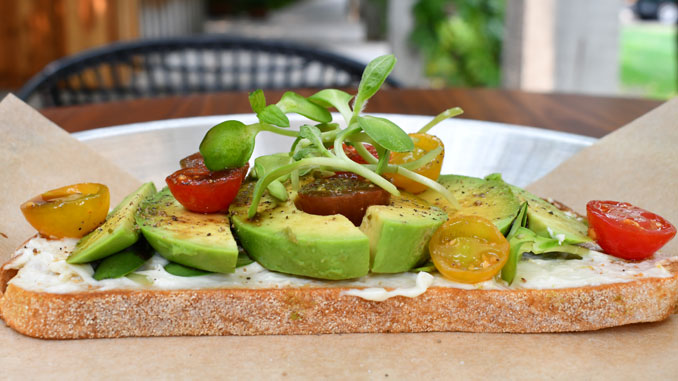 I don't know about you, but I like my avocado on toast.
I really like it when said toast is smothered in a combination of creamy cheeses including the incredible Humboldt Fog. And the icing on top is the sliced heirloom cherry tomatoes, sunflower shoots, olive oil, sea salt and pepper topping the toast. Believe me when I tell you this is the BEST way to start your day!
You can find this toast at the Towne Market Café, Wine and Roses recently opened fast-casual spot for foodies. Take one step into the market and you are instantly transported to a café in the East Bay or Napa Valley. Subway tile, chalkboard menus and merchandise fit for a queen, adorns the quaint Towne Market Café.
Lucky for us, you can grab the avocado toast 7 days a week from 6:30 a.m. to 3 p.m. Be sure to grab a cold brew, fresh organic smoothie or in-house pressed juice to wash down your toast. No matter what you choose, will rejuvenate your soul!
Start your day on the right foot
Towne Market Café
2505 W. Turner Rd. Lodi, CA.