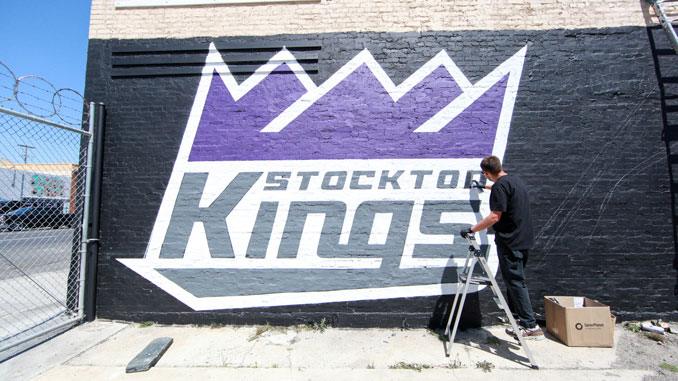 Long have San Joaquin sports fans wished for additional teams to call Stockton Arena home.
So, it was quite the triumphant moment when it was announced earlier this year that the Sacramento Kings would be relocating their NBA G League franchise to Stockton.
The aptly named Stockton Kings will begin their inaugural season at the arena this fall, opening with a home game against the Oklahoma City Blue on Friday, November 2. Fans can attend games throughout March, giving Stocktonians another chance to show off their gorgeous waterfront and delicious downtown dining options.
Stockton residents aren't the only ones thrilled about this move. Ty Ellis, head coach for the Stockton Kings, is full of optimism—both for his team, and for the city of Stockton.
"I'm just really excited to be the first coach in Stockton Kings history, and I'm focusing on putting a good product out in the court and in the community," he says. 
Ty has his own history with basketball, having played for 11 years domestically and abroad until 2012, when he began coaching. So, what's the experienced man most excited to bring to Stockton? His answer is simple, and heartwarming: "Togetherness."
Whether you're a fan of athletics or not, Ty promises that the fun of the event is that it's pure entertainment. "We have to produce a product for people to come out and support," he says. It's also important to him—and many San Joaquin parents are sure to echo this sentiment—that this team creates an environment where families can bring their kids.
"I'm excited about what this sport does," Ty enthuses. "I'm encouraging families to look forward to good basketball and a great family night out."
He also hopes that the team will serve as inspiration to any aspiring local athletes. "Kids look up to professional athletes and emulate them. I didn't know I could play until I saw that someone who looked like me could do it. That gave me the confidence to work toward that."
Much like their parent club, the Stockton Kings will sport the same colors as the Sacramento Kings—purple, gray, and black. You'll definitely want to stock up on all the regal merchandise to show your city pride and team spirit! And keep an eye out for ticket announcements—you won't want to miss out on the start of this exciting Stockton tradition!
---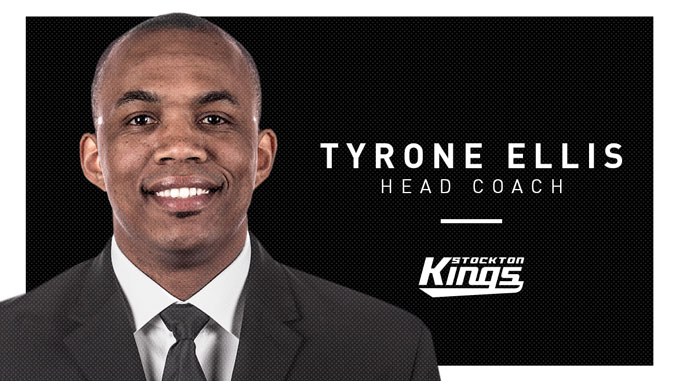 Catch an Upcoming Home Game!
November 2, 7 PM
Stockton Kings vs. Oklahoma City Blue
November 5, 7 PM
Stockton Kings vs. South Bay Lakers
November 7, 7 PM
Stockton Kings vs. Agua Caliente Clippers
November 19, 7 PM
Stockton Kings vs. Santa Cruz Warriors
November 23, 7 PM
Stockton Kings vs. Northern Arizona Suns
November 26, 7 PM
Stockton Kings vs. Texas Legends
December 2, 1 PM
Stockton Kings vs. Sioux Falls Skyforce
December 10, 7 PM
Stockton Kings vs. Erie Bayhawks
December 28, 7 PM
Stockton Kings vs. Agua Caliente Clippers
December 29, 7 PM
Stockton Kings vs. Memphis Hustle
For More Information:
Stockton.gleague.nba.com