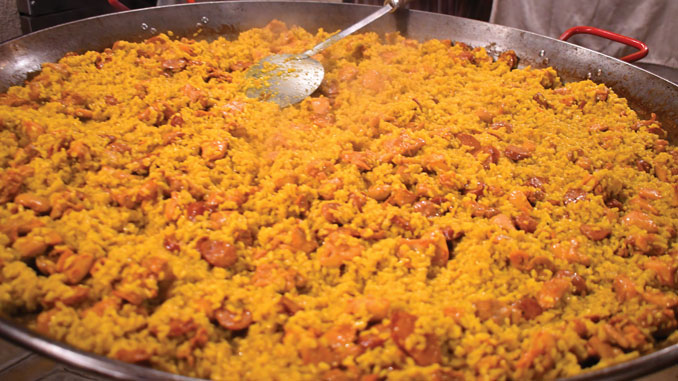 Few dishes are as simple, fragrant, and delicious as a flavorful Spanish Paella.
Which is why we love Addy's Paella, crafted by a local catering company that serves up a gigantic version of this family-style supper for fundraisers, weddings, wine events, and private parties.
Addy's Paella is named for Addy Grant, owner and operator of one of Lodi Wine Country's favorite foodie finds. She offers up an authentic flavor of Spain for your enjoyment, and it is as simple as it is tasty. The Paella is cooked fresh on-site, and offers guests an interactive culinary experience
Savor the House Paella, made with buttery shrimp, andouille sausage, juicy chicken, Valencia rice, and Spanish spices. As if it could get any better, it's topped off with the king of sauces: A spicy garlic aioli. And, vegetarians rejoice! Because Addy's also makes a version sans meat, loaded with asparagus, bell pepper, mushroom, and artichoke.
Want to customize your Paella? That works, too. Addy is one of the kindest cooks around and aims to please! Let your senses guide you to their booth at the latest food and wine festival, or book them for your next family gathering!
Savor the flavor of Spain:
Addy's Paella
(209) 365-1840
AddysPaella.com