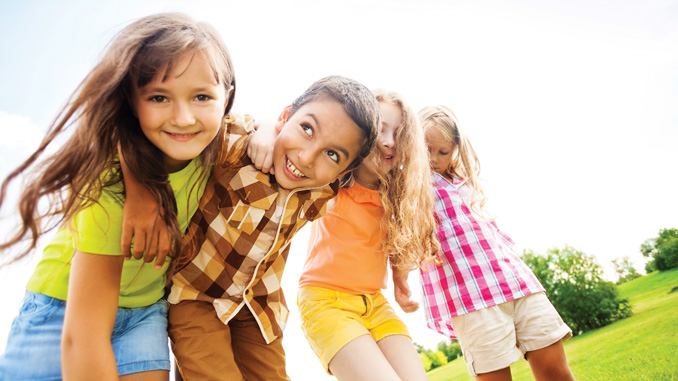 Gather the kids and get out for the day!
Having an A+ summer doesn't have to mean going broke. Stockton, Lodi, Manteca, Tracy, and other cities in SJ County are full of family-friendly destinations with affordable price tags. Check out our list of summer activities—nothing costs more than $10 per person—then flip to the back of the issue for our calendar to find family-friendly events coming to you!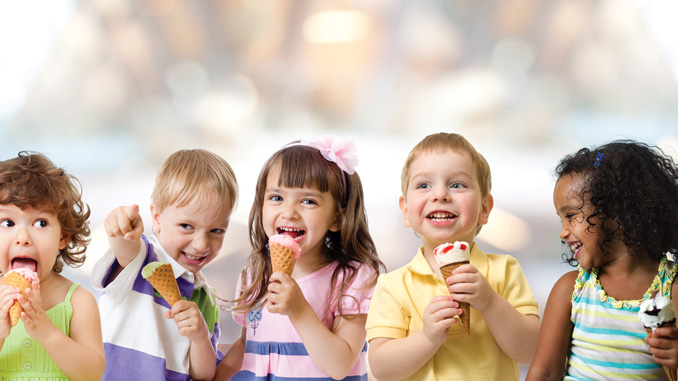 LODI
Tucked into Micke Grove Regional Park, the Japanese Garden was created by "Duke" Yoshimura as a way to connect the Japanese community to the people of San Joaquin County. Now a popular wedding spot, the garden features a koi pond filled with 200 year old fish, 11 stone and concrete lanterns, a Chinese angle bridge that holds spiritual connotations, a Japanese arch bridge, and a tea house, all surrounded by flowering cherry trees. 11793 Micke Grove Road COST: $5 per car.
Micke Grove Regional Park is home to many attractions. In addition to the zoo there's Fun Town (offering amusement park-style rides and carnival-inspired goodies), the San Joaquin County Historical Museum, Wortley lake and its 40-foot water fountain, water play features, horseshoe pits, disc golf, playgrounds, and more. It's easy to spend an entire day here without dishing out too much cash. COST: Parking ($5) + tickets, $2-5 per person for the museum, FREE-$5 for zoo admission.
Located in Lodi's historic downtown, World of Wonders Science Museum is a hands-on science museum that challenges guests both young and old. Learn how light works, sound travels, and music is made along with other puzzles and exhibits. A gated area offers safe play for young kids. Save on admission with Free Friend Friday (the fourth Friday of the month in July and August). The museum is closed on Tuesdays. 2 N. Sacramento St. Cost: FREE-$7.
Enjoy nature at Lodi Lake. The giant park offers playgrounds, water sport rentals, fishing, and more for local families. Take a walk down a 1-mile scenic nature trail where its easy to spot wildlife nearby before putting that California fishing license to good use. For boaters Lodi Lake offers a boat launch for a fee, or families can get on the water by renting (or bringing their own) kayaks, paddleboards, and pedal boats. The youngest kids will enjoy feeding the resident ducks and playing on the play structure. 1101 W. Turner Rd. Cost: $5 parking fee.
The pool at Hutchins Street Square (125 S. Hutchins St # A) is open for summer! Families can stop in and swim during public swim hours Monday, Wednesday, and Friday 5-7 PM. Cost: $2.
There are still two dates left for Music in the Park at Hutchins Street Square. On July 25 and August 22 the music starts at 6 PM in the West Park. Local bands headline the event offering a variety of genres for guests. Bring a picnic, lawn chair, and blanket and settle in for two hours of family fun. In July Mystic Moon will take the stage and in August Vine Dawgz provides the entertainment. 125 S. Hutchins St # A Cost: FREE.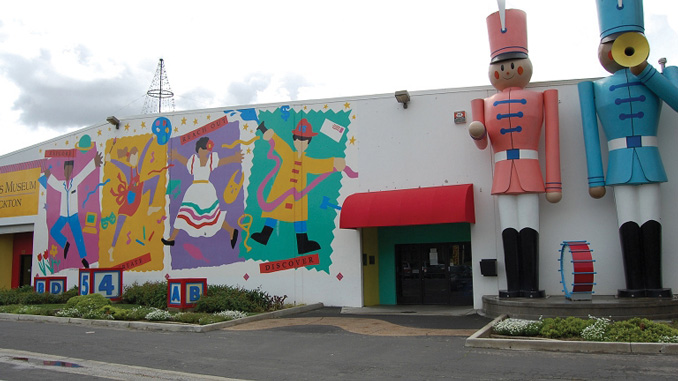 STOCKTON
Pack a picnic and spend a lazy afternoon at Oak Grove Regional Park, a 180-acre play space complete with a fishing pond, paddleboat rentals, disc golf, and a nature center. 4520 W. 8 Mile Road. COST: FREE.
When those 100-degree days hit families need to cool off. Step into House of Ice Cream for over the top creations. The ice cream filled donut packs two treats in one with a freshly baked glazed donut stuffed with the ice cream of your choice. 947 N. El Dorado St. Cost: Treats start at $3.
Food trucks are for families. It's the greatest, cheapest reason not to cook AND everyone gets what they want—no more short order cooking for mom and dad. Get the kids involved in tracking down their favorite trucks (a lot of them congregate around downtown Stockton) by scouring Facebook pages and Instagram accounts for favorites like Green Papaya and Lord of the Wings. COST: Cost of food.
Jump in and cool off! The City of Stockton operates three swimming pools for community use, and the pools don't close until Labor Day weekend. Check out Brooking Park Pool (4505 Nugget Ave.) and Sousa Pool (2900 Yellowstone Ave.) noon-5 PM Tuesday through Friday and noon-6 PM on the weekends. Oak Park Pool (3754 Alvarado Ave.) is open noon-3:45 PM Tuesday through Friday and noon-6 PM on the weekends. All pools are closed Mondays. Cost: $2.
Speaking of Weber's point… Movies at The Point are another family-friendly activity for locals. On select Fridays throughout summer movies suitable for the whole family play under the stars at the Weber Point Events Center. Get cozy with snacks and lawn chairs or spread out on a big blanket. 221 N. Center St. Cost: FREE.
Does your kid want to be a veterinarian? A grocer? A fireman? At the Stockton Children's Museum they can make believe all those things! The expansive Weber Avenue attraction offers plenty of learning opportunities for kids through hands-on play and real-world discovery. An art room is stocked for projects and a reading nook is outfitted with books for every age. 402 W. Weber Ave. Cost: FREE-$6.
Get transported to a magical place called Pixie Woods. The small amusement park offers gentle thrill rides and mini attractions for young kids, including a water play area. It's a great place to let imaginations run wild while enjoying shade from the large, towering trees that surround. The park is open Thursday-Sunday in July and weekends only starting August 4. 3121 Monte Diablo Ave. Cost: FREE-$9.
If you don't own your own boat it can get expensive to get out in the Stockton Port. Lucky for families, California Sunset Port of Stockton Cruises offers free rides for all ages. Climb aboard and settle in for a 1.5-hour guided tour that explores both Stockton's history and its future as narrators divulge expansion plans for the portside city. 445 W. Weber Ave. Cost: FREE.
Infuse a little learning into your summer events lineup with a family outing to the Haggin Museum. Children under age 10 are free, which makes it an affordable trip for young families looking to learn more about the Haggin family's role in local history and explore art with interactive displays. With the recent facelift there's more opportunities to learn and larger collections to explore. 1201 N. Pershing Ave. Cost: FREE-$8.
The best baseball is summer baseball and with the Stockton Ports it's a family event. While tickets are never too pricy at the portside stadium, pick the right date and save big. On Mondays in July field box tickets are $3 each. Have dinner at Banner Island Ballpark with $3 hotdogs and sodas, too! 404 W Fremont St. Cost: $3
While a Buddhist Temple may not be the first idea that comes to mind for family fun, you won't regret making a trip to Stockton's Wat Dhammararam, better known as the Stockton Cambodian Buddhist Temple. Enjoy the artwork with more than 90 colorful, jewel-encrusted statues, and learn a little about the part Buddhism played in Stockton history. 3732 Carpenter Rd. Cost: FREE.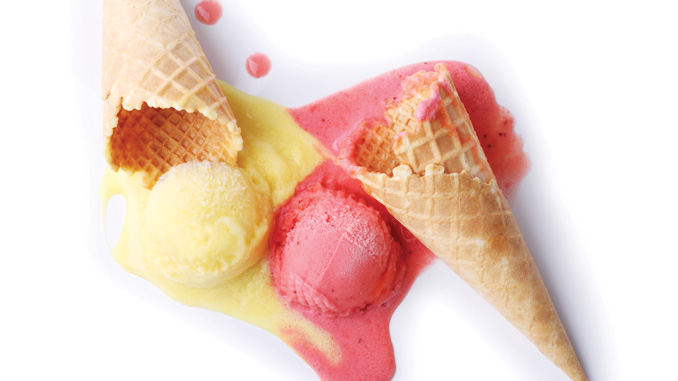 TRACY
In Mountain House the Central Park Splash Pad is a coveted escape for families on hot days. Families from all over the county travel to the sleepy town to enjoy the large park and play area designed for kids. Cushy playground floors make it a safe place to slip and slide, and after kids have run around in the water cannons they can drive off on the adjacent play structure. 25 Main St. Cost: FREE.
Mountain House also plays host to free Music in the Park concerts. All of the music is family-friendly and local food trucks show up for cheap dinners on location. Upcoming dates: July 21, August 18 at 5-8 PM. 25 Main St. Cost: FREE.
Tracy has its own Music & Picnic in the Park event. For four weeks in July and August families can enjoy the musical stylings of regional talent at Lincoln Park, McDonald Park, and Downtown Park Plaza. Local organizations will be on site as well as vendors. Picnics, lawn chairs, and blankets are all welcome. Concerts start at 7 PM in July and 6:30 PM in August. Multiple Locations. Cost: FREE.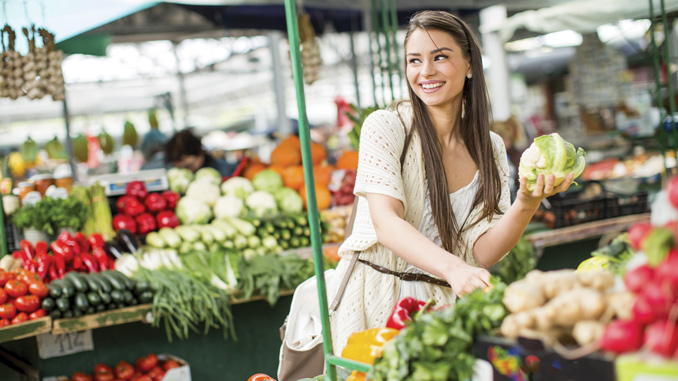 RIPON
Caswell Memorial State Park offers a natural playground for families to explore. Whether you're looking for a picturesque place to walk for a while, or you'd like to vacation in the state park's campgrounds, it's a memorable outing that won't cost an arm and a leg. 28000 S. Austin Road Cost: Varies.
MANTECA
Bowling is a classic outing fit for the family. And at Manteca Bowl there's more than one way to have fun. Stop in for a game (or two) of bowling paid by the round during open bowl Monday-Thursday until 5 PM, and then hop over to the arcade where skeeball, air hockey, and driving games are big attractions! Batting cages, also on site, start at $7 for 15 minutes. 1251 E. Yosemite Ave. Cost: $3-4 per game.
THROUGHOUT SAN JOAQUIN COUNTY
Regal Cinemas is bringing back its popular Summer Movie Express. For $1 patrons can see a mix of kid-friendly classics and new releases. The exact movies vary by location but expect to see gems like Ferdinand, The LEGO Movie, The Iron Giant, and Despicable Me 3 in the lineup. Most locations offer movies on Tuesdays and Wednesdays starting at 10 AM. Cost: $1
Find a farmers market. You'd be surprised how much fun kids can have buying vegetables and eating samples. Plus most locations welcome local bakers, makers, and manufacturers to hock breakfast and fresh flowers. Don't forget to grab coffee (for you!) and snow cones (for the kids). Multiple locations. Cost: FREE.