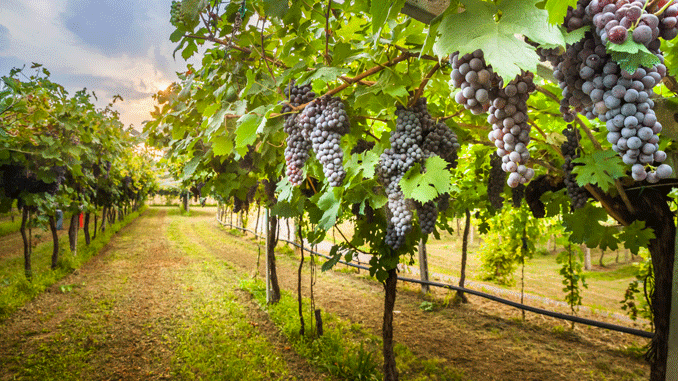 Lodi has created quite a buzz in recent years, as its charming demeanor and award-winning grapes welcome wine experts and enthusiasts from around the globe.
For locals, Lodi is where suburbia falls away, where unique boutique shops, tasting rooms, and dining venues reign in its picturesque downtown.
History:
In its late 19th century beginnings, the appellation we know and love was merely a speck, if that, on the map of the Central Valley. Known as Mokelumne, the population grew once the Central Pacific Railroad chose it as a station for its route. From there, Lodi received its name in 1874, and thrived despite a fire that ran rampant through downtown. The rise of our appellation began in the late 1850s, starting with the Tokay varietal, and has blossomed since.
If you have a few hours:
Lodi has no shortage of unique boutiques to peruse. Enjoy a leisurely stroll through a few of your favorites after catching a movie at Lodi Stadium 12. Once you've worked up an appetite, drop into Porter's Pub for your hunger-pang fix. Then, unwind while perusing the many tasting rooms along the busy streets. It's all that's glorious in Lodi packed into one!
Insider Tips:
Burn some calories and enjoy your favorite varietal by buying the perfect bike in downtown Lodi and hitting the backroads of San Joaquin. With the Delta breeze at your back, and plenty of sips to enjoy, it's the perfect way to revel in the Lodi wine region.