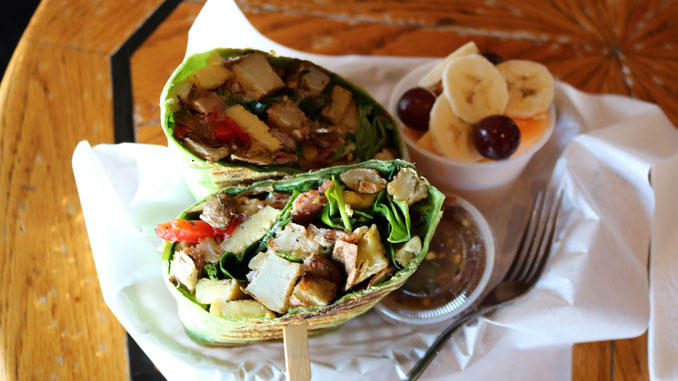 Bringing on the vintage décor, celebrated menu options, and a breakfast wrap that is out of this world is Blackwater Delicatessen, a premier stop in Stockton that's just a few blocks east of the Haggin.
It's here that all your foodie dreams will come true, beginning with the most important meal of the day!
Start with eggs; seasoned, cooked to that perfect golden hue, and diced into bites that blend with roasted potatoes, onions, and bell peppers. This combination is layered in cheese and meat of your choosing—though we'd recommend the pepper jack and bacon. The skillet is rounded up in a spinach wrap that's grill-pressed, providing a crisp outer layer, and served up with a side of hot salsa and fruit! And with portions of this magnitude, you're all set to share—or not!
Dig Right In At:
Blackwater Delicatessen
912 N. Yosemite St., Stockton
(209) 451-1507