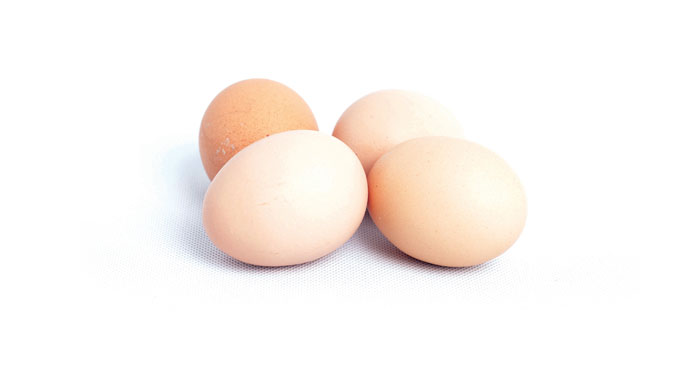 Which came first, the chicken or the egg? Does it really matter?
They both rock, but eggs take the cake this month. And with spring and Easter just around the corner, you might want the scoop on all things egg!
These days eggs are on breakfast, lunch, and dinner menus everywhere. I'm going to thank whoever came up with Avocado Toast for the rise of the incredible egg, because let's face it, eggs and avocados are an amazing combo. In fact, eggs make everything better. From rich and creamy carbonara pastas, to indulgently decadent burgers and basically every baked good worth eating, eggs can elevate any dish to a whole new level. Just check out the hashtag #eggs on Instagram to see all the love eggs are bringing to the table.
Eggs are an egg-cellent source of protein and are versatile as heck. If you don't like a runny yolk, try scrambling them up with fresh vegetables you have on hand or throw scrambled eggs in a tortilla with cheese and fresh salsa. And if you are into the Paleo diet, I don't have to tell you that eggs are one of your go-to foods.
The opportunities are endless. You can poach them, fry them, scramble them, or give them a hard boil. Crack a couple to add to your favorite chocolate cake, add them to your family's banana bread recipe or make a beautiful meringue.
But are they good for you? After a couple of decades of bad public relations, we can conclusively say, 'Yes'!  The eggs ultimate redeeming quality is its nutritious benefits. One of the reasons eggs are so darn good for you is because both the white and yolk are flush with nutrients. They are packed with vitamins, minerals, and protein. And chock-full of high-quality, complete protein at that. The whites contain Vitamin B2, B6, B12, selenium, zinc, iron, and copper. Egg whites are also an excellent source of Vitamin D, which aids in promoting good bone health.
The best part of the egg, the delicious yolk, contains the fat-soluble vitamins A, D, E and K, while the entire egg boasts a whopping 6 grams of protein. A bonus is that eggs are considered America's least expensive source of high quality protein. That's something to get behind!
Take my advice, it's time to get your egg on. Check out these recipes to get your mouth watering and enjoy the humble egg in all its glory!
Recipe #1: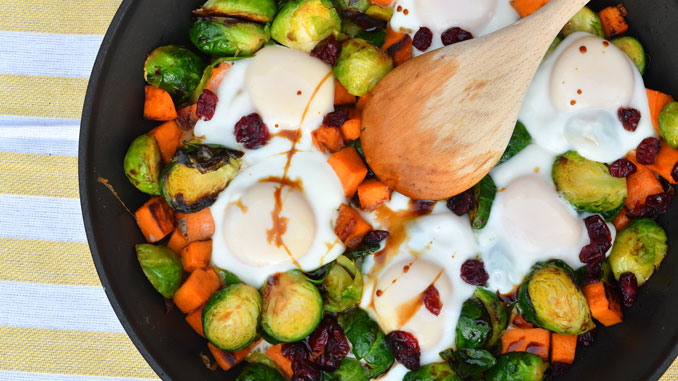 Roasted Vegetable Egg Hash
Ingredients:
1 Bag Brussels Sprouts, Halved
1 Sweet Potato, Peeled and Diced
½ Yellow Onion, Chopped
1 Bag Spinach
6 Large Eggs
¾ C. Dried Cranberries
2 Tbsn. Olive Oil
½ Tsp. Salt
½ Tsp. Pepper
Drizzle of Balsamic Vinegar
Directions:
Heat two tablespoons of olive oil in a large skillet to medium-high heat. Add the chopped onion and stir a couple of minutes or until the onions become translucent. Add chopped sweet potato, halved Brussel sprouts, salt and pepper. Crack each egg into small prep bowls to prevent getting egg shells in the dish. Make six small spaces in the saucepan and carefully drop one egg into each hole. Cover with the lid and reduce heat to medium-low for 3 to 4 minutes until the eggs have reached the desired temperature. Remove from heat and sprinkle dried cranberries over the top of the dish. Drizzle with an aged balsamic vinegar.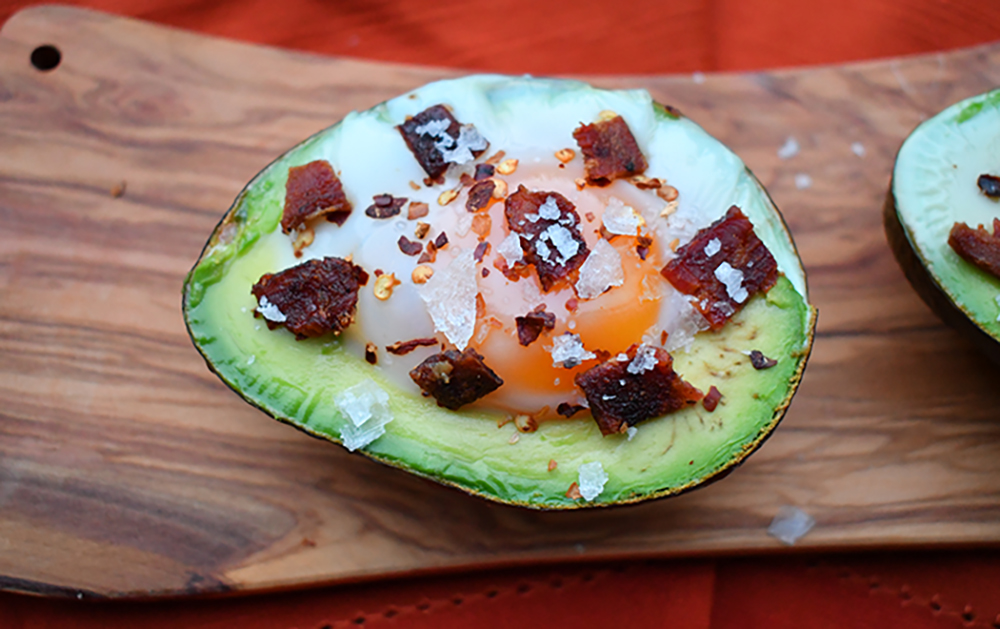 Baked Avocado Eggs
Ingredients:
1 Large, Firm Avocado
2 Medium Egg or One Large Egg, Yolk Separated
1 to 2 Pieces of Crispy Bacon
¼ tsp. Red Pepper Flakes
¼ tsp Large Flake Sea Salt
Siracha
Directions:
Set your oven to 400 degrees. Sliced the avocado in half and remove the pit. Place avocado on a foil-lined baking sheet. Crack one egg yolk into each half of the avocado and bake for 12-14 minutes or until egg whites are firm. Remove from the oven, garnish with crispy bacon crumbles, red pepper flakes and a generous pinch of sea salt. Want to kick it up a notch? Drizzle siracha sauce over the top! Now dig in and feel good about it!