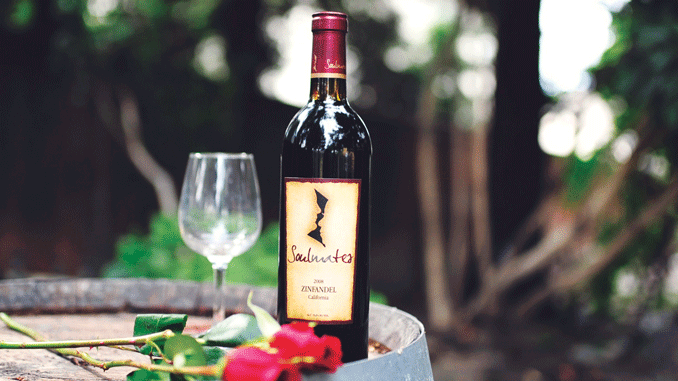 A legacy of fine wines began with a singular promise, and the strength of a bond between two siblings.
Aggie Bonpua first launched Soulmates Wines in April 2010 after an old friend approached her about investing in the rich world of vino. "In the beginning, I wanted to create a varietal that was welcoming. And, as an avid traveler and social butterfly, it wouldn't necessarily be aged and reserved," Aggie explains. "My first wine, a Zinfandel, was a blend that was exactly that."
Bold, full-bodied, with rich berry notes, it was a hit and teetered at the high end of Zinfandel alcohol content. Aggie laughs, "As long as I am in line with what the government allows me to do, I'm going to push it to the limit!" The Zinfandel was an absolute success, with fifty-percent of its berry content taken from the Lodi Appellation, and the remainder from other highly notable regions. From the bottle, to the cork, and all things in between, each and every part of the creation process had the highest level of quality in mind. But, what truly prompted Aggie to step into the realm of winemaking after receiving her degree in marketing from California State University, Sacramento?
"The name, the purpose, my mission. Everything revolves around my brother—Louie—who passed away from Leukemia in 2002." Aggie states. Louie Bonpua, Aggie's older brother by six years, had made his little sister, his soul mate, promise to help support The Leukemia & Lymphoma Society, and raise awareness.
Since its conception, Soulmates Wines has showcased other exceptional blends, including a chardonnay, and a rosé which, in Aggie's own words, "…is literally like a champagne! Rosé, the other bubbly!"
While Soulmates Wines does not have its own tasting room, Aggie truly prefers it that way. Its popularity has seen the brand into numerous restaurants and boutiques in and around San Joaquin, and all the way to the Bay. "The very first business to feature my wine was the Fairmont Hotel in San Francisco!" Aggie exclaims. "Now, you can find it locally at Brookside Country Club and Woodbridge Uncorked."
Of course, those that want to purchase the wine straight from Soulmates Wines need only visit the website to discover each wonderful vino—sometimes available in special gift sets that are perfect for birthdays, house warming gifts, and holiday presents. Learn more about Aggie's incredible story through Soulmates Wines' website, and order a bottle today!
Order Your Bottle At:
Soulmates Wines
(209) 406-2898
SoulmatesWines.com