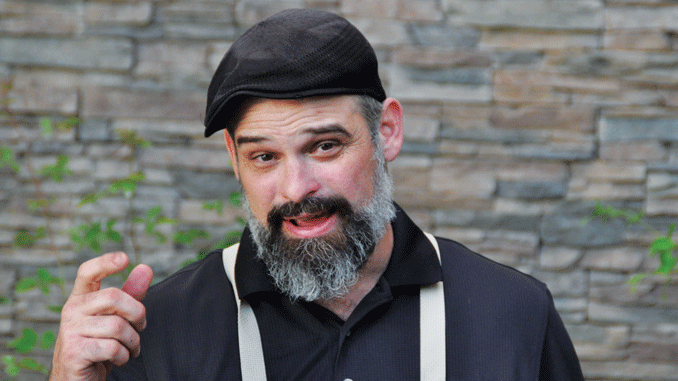 Of Heritage Dining and Provisions at the Waterloo Gun and Bocce Club
Chef Paul Ratto is a force to be reckoned with. After years of pumping out private dinners and elaborate catering gigs, he recently launched Heritage Dining Provisions at the Waterloo Gun and Bocce Club.
Since taking over formal operations in May, and completing renovations to the dining room, Paul held Heritage Dining Provisions' grand re-opening in September. He revamped the menu, blending old traditions and new culinary creations. He is even changing the way people dine, with themed-dinners on Friday nights. One recent Friday night featured Spanish tapas and paella. And the following week, Heritage Provisions was converted to a steakhouse. Paul also serves dinner on Wednesdays, lunches Tuesday through Saturday, and is launching brunch one Sunday a month.
One thing is for certain, each and every meal Chef Ratto puts out is a showcase of the farm to fork movement. He believes that the best products are those within our county.  In fact, most of the products he cooks with come within 5 to 10 miles of his establishment. "My favorite part of being a chef is watching the local farmers' reactions when they come in for lunch and find menu items utilizing their own products," says Paul.
He thinks one of our region's most underappreciated products is our award-winning olive oils. "The quality of San Joaquin County's olive oil is off-the-charts," he exclaims. "Calivirgin, Cortopassi, Olive Oil Drop, Bozzano. They're all great products, and I utilize them in everything, from the chimichurri to the desserts."
Growing up in an Italian family, Paul spent countless evenings watching his grandmother whip up Italian staples, and gained an inherent love for cooking as a result of her passion. While never formally trained, he gained his culinary knowledge working as a wine salesman alongside notable wine pro Daryl Corti, of Corti Brothers Sacramento, and Chef Rick Mahan of The Waterboy. They guided him through the nuances of pairing wine with food, and how to create the perfect bite. He credits his time spent in the wine industry for his current culinary success.
Paul's first focus is on the food. He boasts, "If you cook good food, they will come." And one of his fondest mentors, Randall Paragary, shared with him a great piece of advice, "If you can be consistent, you will succeed."
Paul also firmly believes in giving back to the community. At a recent March of Dimes Celebrity Chef Series, he served a perfectly executed swordfish tonnato. "This is where the fish is slowly poached in Calivirgin Olive Oil, peppercorns, bay leaves, and citrus peels," he explains. "I finished the fish with capers and pickled shallots. It's delicious!"
Chef Ratto's food is big, bold, and reminiscent of your grandmother's cooking. Stop by the Waterloo Gun and Bocce Club to taste his culinary heritage, fused with flavors of San Joaquin County's best!
Taste the Heritage:
Heritage Dining and Provisions
Waterloo Gun and Bocce Club
4343 N. Ashley Ln., Stockton
(209) 732-6223