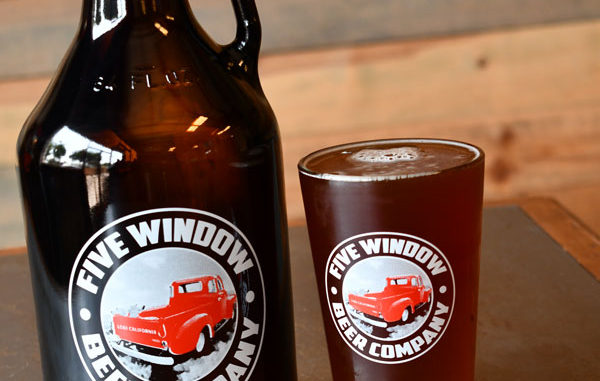 Charlie Lippert and Joe Ehlers have fond memories of riding around Lodi vineyards in their great grandfather's five window Chevy truck. In fact, when the two cousins decided to start a brewery in their home town of Lodi, they knew immediately that the Red Chevy would be an integral part of their logo. The brewery would take the name Five Window Beer Co., an ode to the five windows they looked out of as children.
          Much to the delight of local beer lovers, the Brewery opened its doors in May. The space is vast, full of natural light courtesy of large windows in the front. Exposed brick and wood pallet walls adorn the newest hotspot to grab a beer or listen to live music.
          Most of all, they have a variety of beers available on tap, in growlers and in cans. Ranging from Blonde Ale to a Coffee Stout to a NE Style Hazy IPA, there is a style of beer for everyone in the group. You can purchase a flight of five beers for a mere $10 and be sure to check out their Facebook page to see if its BBQ or taco truck night before you head out.
Great Beers are Brewing:
Five Window Beer Co.
9 W. Locust St., Lodi
(209) 712-2336
FiveWindow.com