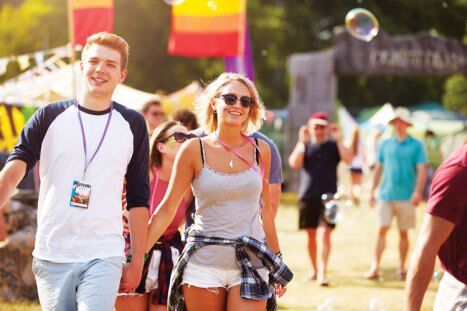 SUMMER
 Lodi Obon Festival
lodibuddhist.org
Pull out your yukata and prepare for a sunny day of festivities! From dances you can join in on, to a variety of your favorite Japanese foods and more, it's an event you don't want to miss!
Micke Grove Zoo Zoom & 5K Fun Run
mgzoo.com
Take your little ones on an outing they won't soon forget by grabbing your running shoes and jogging for a cause that helps their favorite animal friends!
 San Joaquin County Fair
sanjoaquinfairgrounds.com
It's back and bringing in the crowds, my friends! The San Joaquin County Fair is chalk full of carnival rides, agricultural exhibits, and plenty of food for all!
 Summerfest
lmhfoundation.org
Revel in a summer evening celebration with food, wine and music while helping to support the Lodi Memorial Hospital Foundation.
FALL
 Sip Savor Lodi
sipsavorlodi.com
Tour the wine cellars of the Lodi region, enjoy dinner and take part in the grand tasting during this three-day harvest season event!
 Stockton Beer Week
beerweek.com/stockton
Browse through local businesses as you celebrate all that is great about craft brews. Learn how your beer is brewed, enjoy samplings and more!
Stockton Heat Season Begins
stocktonheat.com
You know you love our boys on the ice, turning up the heat and melting the stadium right out from under them. Enjoy each themed hockey game. Our personal favorite? Teddybear Toss!
Walk & Run Against Hunger
runagainsthunger.org
Take a stand against hunger by taking a step forward with all your friends along a 5K or 10K route, jogging, racing or walking to your own pace.
WINTER
Eagal Lakes Polar Plunge
eagallakes.com
Join your friends and dozens of other fiery competitors for their first dip into the freezing waters of Eagal Lakes for their annual Polar Plunge!
 Wine & Chocolate Weekend
lodiwineandchocolate.com
Wrap your taste buds around over fifty wineries supplying live music, barrel tastings and, of course, the rich pairings of wine and chocolate!
Stockton Chinese New Year
stocktoncnyc.com
From the street parade and the food, and astounding dances by Stockton's best performers, this will be among your most favorite ways of bringing in the new year!
Lodi Grape Con
grapecitycon.com
Get ready for a day of fantastic superheroes, comics, video games and so much more! With cosplayers and contests to pass the time and plenty of art up for grabs, you'll be ending the day wondering where your hours went.
SPRING
Asparagus Festival
sanjoaquinasparagusfestival.net
Asparagus is synonymous with our valley, and where do you go to get your grub on? You guessed it! Head on out to the festival that does those delicious stalks best!
Zinfest Wine Festival
zinfest.com
Let your worries slip down the river while exploring the taste of 200 different wine selections. Listen to live music and take home a commemorative wine bottle.
Lodi Wine & Food Festival
grapefestival.com
Get your grape on and pick up some delectable apps, because with live music and vendors from across the region, you're going to be doing nothing, but the hop and flop when you're full!
Festa Italiana
festa-italiana.com
Find your favorite Italian foods, with live music and entertainment! Each booth is filled with every nicknack you could ever need to fill your Italian-loving heart!
Port City Roller Girls Season Begins
portcityrollergirls.com
Watch our favorite gals whip around the aisle in a fast paced tangle of high speed knuckles, knees and roller blades!
CAPCA's Ducky Derby
nochildabuse.org
Buy your quacker and prepare for a soothing race along the downtown water as each yellow ducky lazily glides across the finish line. With major prizes, of course! Enjoy booths,  food and fun!
Outdoor Concert Series
Enjoy some music along the parks and courtyards of San Joaquin!
Stone Creek Village Concert Series
Concerts in the Park at Victory Park
Windmill Cove Summer Concert Series
Stockton Summer Jazz Series at McLeod Park
Jazz in the Courtyard at University Plaza Waterfront Hotel
Free Music in the Park at Hutchins Street Square