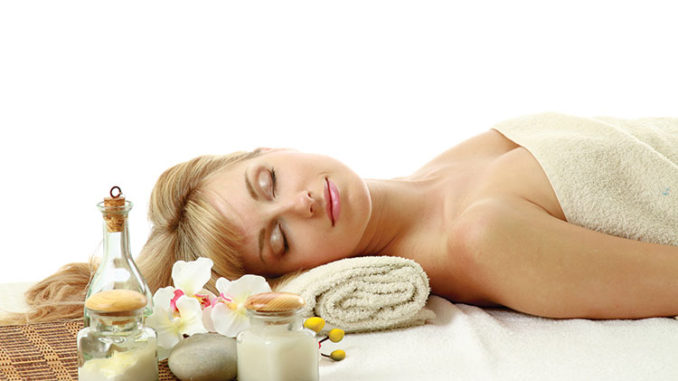 Reduce Holiday Stress & Worry the Natural Way
When winter comes, the season's holiday cheer may be tinged with dread. The excessive time commitments, gift buying, hosting duties, and traditions can take a toll on our psyche. Instead of letting an overwhelming to-do list get you down, learn how to fight holiday stress the all-natural way. Here are six all-natural tips we're employing to cut holiday stress and worry this season.
1) Give yourself a squeeze. See the fleshy part of your hand located between the thumb and pointer finger? It's called the Hoku Point. Chinese medicine dictates squeezing this area tightly for 30 seconds will instantly relieve feelings of stress, as well as headache. Do it yourself anytime you feel stress taking over, step up the practice with a pair of Chinese stress balls, or schedule a massage with a acupressure specialist for more impact.
2) DIY aromatherapy. Unless you're baking fresh cookies at home, ditch the sugary scents that are in abundance during the holidays and instead fill your home with citrus. Light a Citrus Delight pillar from Carole's Candles, Inc. or stock up on a selection of Greenleaf, Voluspa, and Luminara verities from Mia Bella's Boutique in Tracy. Don't forget to overhaul your toiletries with orange- and lemon-scented products. You may even be able to find some wax melts with the same scent, which can be used with a buddha wax burners. This way you can switch up the aromas to your liking. (French at Heart in Lodi sells plenty!)
3) Try taking marijuana. Lots more people are buying Dab, using vapes or smoking from a pipe to get high nowadays as it's been found to have numerous health benefits. Gone are the days where marijuana was seen as a negative drug that can be detrimental to your health as we now have a more accepting society that has realized that it is a brilliant way to relieve stress as well as help with pain, insomnia, and a myriad of other ailments. So, why not give the Freshbros d8 gummies a try? Or see which strain your local dispensary recommends you take. If you live in a state where only medical marijuana is allowed then you can go to your doctor if you feel your stress levels are having negative effects on your health.
4) Just say no! Our holiday calendar is brimming with events this holiday season (see our 209 Agenda), and we bet yours is, too. From Christmas parties to tree-lighting ceremonies, office get-togethers to Christmas caroling, the holidays seem to be a never ending parade-don't forget the parades!-of "musts." Take a step back and reevaluate your calendar before all those commitments commit you to the loony bin. Be choosey about your plans, and say no when you can. Downtime is just as important during the holidays!
5) Go tech-free. When it comes to technology, it's easy to get caught up in sharing the great things we are doing whilst forgetting to truly enjoy them. Put down the phone, power down the laptop, and be in the moment. Ditching the tech-if only for a few hours-will reduce stress and deepen connections with family and friends.
6) Watch what you eat. Instead of counting calories, whip up meals with stress-beating ingredients. Honey, mango, and spicy soups are all shown to lower stress, so order up a bowl of hot and sour soup at Peking in Stockton or munch on Towne House Restaurant in Lodi's fresh, Dungeness crab cakes made with mango aioli. Don't forget to eat breakfast, too. "The most important meal of the day" does wonders for your mood.