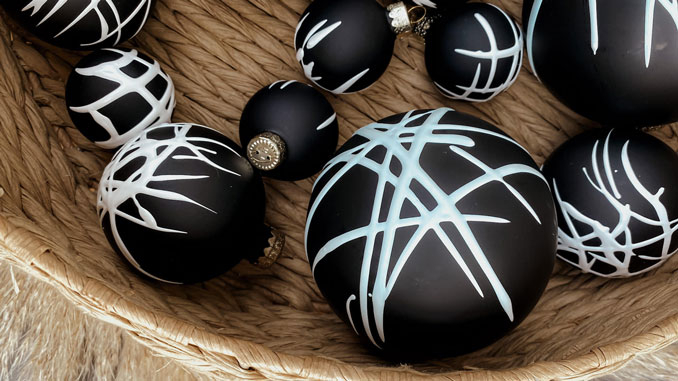 Your Christmas tree is more than a simple piece of holiday décor and this year your holiday spirt is going to shine through when you deck the halls with photojournalist-turned-alcohol artist Jen Howell's handcrafted ornaments.
"My main focus is alcohol ink art. It is abstract and finding the flow of it calms my soul," Jen says. "The only control I truly have over the inks is choosing the color combinations. But even then, when two colors collide together, they make other colors and textures. I let the ink and flow lead me."
Jen creates canvas and ceramic artwork year-round, showing her work at the Lodi Community Art Center, pop-up events, farmers' markets, and other local events. But this time of year, she turns her attention to ornaments: like snowflakes, no two are exactly alike. "The idea of ornaments came from experiments on different surfaces," Jen says. "My glass ink ornaments are beautiful and most have a wintery, soft feel. They've very delicate."
Jen's ornaments and other artwork are available on her website and she accepts commissions by email. Plus, workshops.
Deck the halls
JenMarieInk.com
@jenmarieink
jen@jenmarieink.com
---
Prices
Folk Art Ornaments, Acrylic on Wood, $10-$15
Glass Ink Ornaments, Alcohol Ink on Glass, $18-28
Abstract, Acrylic on Glass, $10-25
Acrylic on Bisque, $18
Gold Leaf on Glass, $22