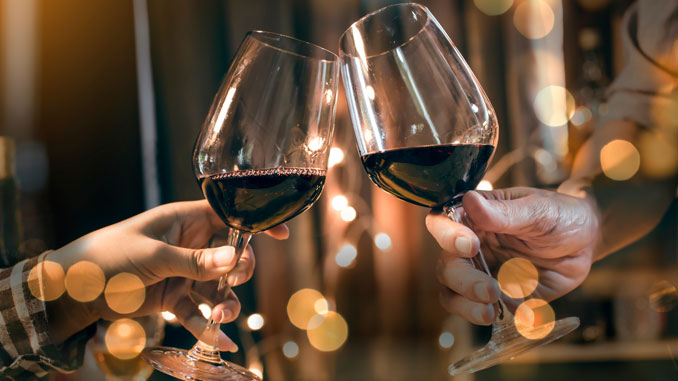 We've all been there. Whether you're jonesing for an extra glass of vino after a day of tasting or simply want a glass after work, most of the Lodi tasting rooms close their doors at 4 or 5 PM. So where do you go when you want a glass after hours? We searched out some options for those night cap cravings that don't involve plopping down at a restaurant and have compiled a short list below.
Woodbridge Uncorked
This chic bar located on the small stretch of hip eateries in Woodbridge is open late every night of the week. On Mondays-Thursdays, the bar closes at 8 PM, while on Fridays and Saturdays the party goes until 10 PM. Even on Sundays you can grab a glass of vino—or a bottle—from one of many offerings until 6 PM while seated at a table with food from nearby or making new friends at the bar.
Brix & Hops
On School Street, this Lodi wine and beer lounge has hours until 11 PM on Fridays, plus it's open until 9 PM on Wednesday and Thursday, Saturday until 10 PM, and until 7 PM on Sundays.
Downtown Lodi Tasting Rooms
Scotto's Wine & Cider, Weibel Family Tasting Room, and cellardoor
Here's the breakdown. Wednesday through Saturday you can taste Michael Davis and Van Ruiten Winery sips at Michael David's cellardoor. At Scotto's, Friday is the night to visit, when staff pours vino (and cider) until 9 PM. Wednesday, Thursday, Friday and Sunday, Scotto's is open until 6 PM. At Weibel Family Tasting Room, after hours sips are available until 6 PM on Tuesday and Wednesday and until 7 PM Thursday through Saturday.
Wineries open late
On select nights, Mettler hosts live music after hours with options for estate vino. On Friday nights, Barsetti Vineyards in Galt keeps the lights on until 8 PM. Friday is the night to head over to Viaggio, as well, when it stays open until 8:30 PM. Keep in mind, offerings often change, so other wineries may be getting in on the late-night trend, too. You'll just have to call ahead to ask about hours.