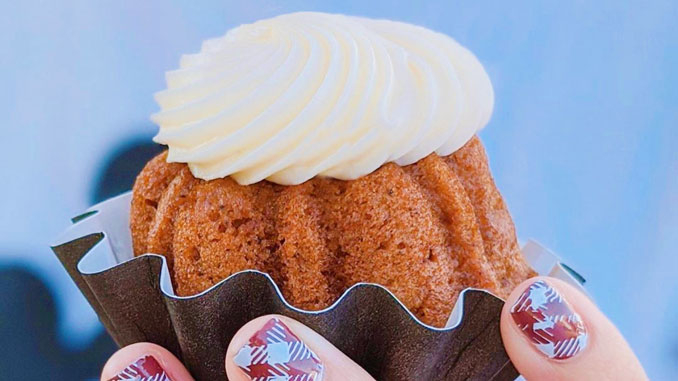 October is the month of pumpkins, spice, and everything nice. It's that time of year when the temperatures begin to drop and the holidays are so close, we can begin to feel the magic of the gathering season in the air. As you look to host cozy dinner parties or simple nights curled up in your favorite pajamas fireside, we are sharing a round-up of our favorite take home desserts from the locations our readers have called out as the best. Read on to get inspired and ignite that appetite!
Mini Cheesecakes
85 Degrees Celsius
The world famous 85 Degree Celsius Bakery and Cafe instantly made a name for itself as the place to go for high-end, cafe style desserts sold at affordable prices. The cafe's mini cheesecakes are elegant, and the perfect dinner party dessert option, with a light, and fluffy texture that is much different than traditionally dense New York-style cheesecake.
85 Degrees Celsius Bakery Cafe
878 W Benjamin Holt Dr., Stockton
(209) 242.2916
Instagram: @85cbakerycafe
---
S'mores Cookies
SweetArts Bakery
For the last six years, this beloved local bakery has been sweetening up the community with its gourmet cupcakes, special occasions cakes, and assortment of fresh baked daily pastries and cookies. A local favorite, Sweet Art's s'mores cookies are the perfect take home treat for the chocolate lover. The cookies feature the bakery's heavenly chocolate chip cookies baked with chunks of graham crackers before they are coated with Hershey's Chocolate and filled with gooey toasted marshmallow.
Sweet Arts Bakery
1020 B St., Tracy
(209) 879.3353
Instagram: @luvsweetarts
---
Pumpkin Spice Bundlet
Nothing Bundt Cakes
It's no secret that Nothing Bundt Cakes is a favorite for homemade tasting, grab-and-go dessert and their seasonally available pumpkin spice bundlet is about as fun and festive as dessert gets. The individually sized, moist pumpkin cake made with pumpkin, cinnamon, and all spice is then frosted with Nothing Bundt Cake's signature cream cheese frosting for a creamy dessert that'll have you begging for more.
Nothing Bundt Cakes
128 Lincoln Center, Stockton
(209) 957.2253
Instagram: @nothingbundtcakes