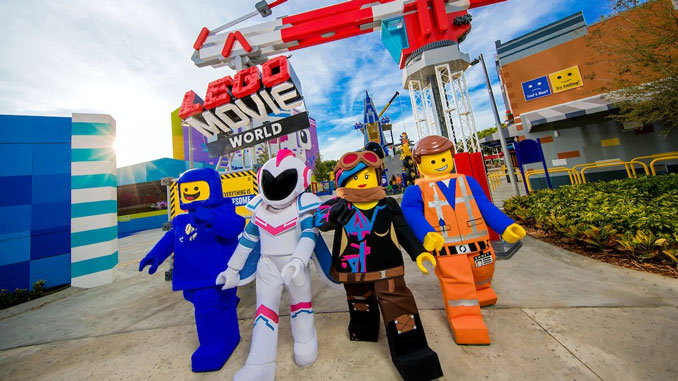 For over a year California theme parks were closed to the public, adhering to strict shutdown guidelines enforced by the state government. But this spring, they began reopening again. Today, theme parks are looking more like they used to (with some new protocols in place) but several also unveiled brand-new changes after a year of being closed to the public. Read on to get inspired for your next exhilarating family vacation and learn how theme parks used their mandated closure time to enhance the guest experience.
Great Wolf Lodge – Northern California
Close to home, the official opening of Great Wolf Lodge in Manteca is long-awaited. The indoor waterpark was originally supposed to open in summer of 2020, but pandemic-related setbacks slowed progression. One year later, it's officially open (as of June 29) and guests are flooding the family-friendly attraction's newest location.
The entire facility features 500 guestrooms, a 95,000 square-foot heated indoor waterpark, a 45,000 square foot adventure park, and a number of restaurants serving up everything from fine dining to frozen treats.
Great Wolf Lodge is Northern California's first indoor waterpark, catering to families who want to have a waterpark experience regardless of weather. Set on 29 acres off of Highway 120, the resort is easily accessible for San Joaquin County residents. In addition to colorful and twisty waterslides fit for all ages, the resort also features a ropes course, miniature golf, arcade, and a high-tech, newly imagined version of the brand's exclusive MagiQuest interactive adventure game.
During the wait to open, Great Wolf Lodge poured efforts into a Paw Pledge program that focuses on maintaining a safe and clean experience for guests in light of the recent pandemic. "The year-long delay of our grand opening due to the pandemic has further raised anticipation levels for our new Northern California resort," says Murray Hennessy, chief executive officer for Great Wolf Resorts. "This resort brings a whole new level of immersive family entertainment to the region, and we're excited to get families back to having fun."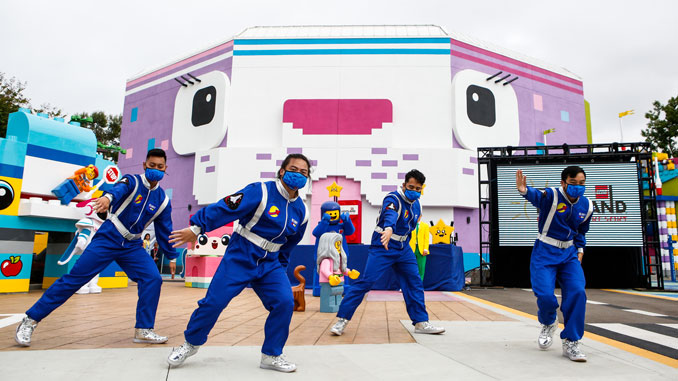 LEGOLAND California
LEGOLAND California has long been the destination for families that can't get enough of those brightly colored building blocks and the fun characters brought to life through a variety of kid-friendly TV shows and movies. In May, the theme park debuted a new land—The Lego Movie World—completely dedicated to the two LEGO movies, "The Lego Movie" and "The Lego Movie 2: The Second Part."
The new area matches the energy of the rest of the park, with bright colors and memorable characters from the popular films. In all, there are seven attractions within the new park, including three rides, a play tower inspired by spaceman Benny, a meet-and-greet area, a water feature, and a building area. There are also three places to eat, including a dessert crepe food truck and the reopening of Everything is Ramen! and a store that features products previously discontinued from other areas of the park.
The most notable attraction is Emmet's Flying Adventure Ride, similar to Soarin' Around the World in Disneyland, the ride places families on Emmet's newest invention—a triple-decker flying couch that flies through memorable lands from several Lego films, complete with smells and other inclusions that satiate all of the senses.
The other two rides are Unikitty's Disco Drop, an up-and-down mini Dropzone led by Unikitty, and Queen Watevra's Carousel, complete with Lego horses you can ride. When you get hungry, fuel up at Benny's Rocket Fuel, which sells small snacks and drinks next to the carousel.
Fans of the movies will be most excited to meet beloved characters including Benny, Emmet, Unikitty, and more, who rotate through visiting Emmet's Super Suite, a life-size version of Emmet's apartment from the movie.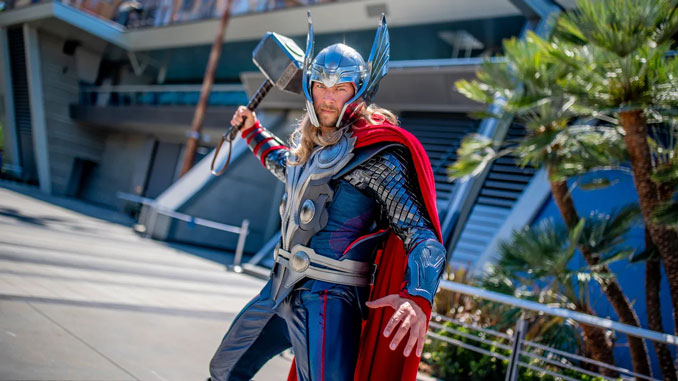 Disney's California Adventure Park
While Disneyworld and its adjacent parks were open for much of the pandemic, Disneyland and California Adventure shuttered doors for 13 months. On April 30, it finally reopened, and on June 4, a new area was unveiled—Avenger's Campus.
Located inside of California Adventure, Avenger's Campus added new attractions to an area of the park that has been slowly morphing into a super hero center. The fast-paced Guardians of the Galaxy – Mission: BREAKOUT! is the centerpiece of the new land, but it's no longer the only Avengers-themed ride. Spider-Man got his own attraction, an all-ages ride that challenges budding super heroes to help Spider-Man wrangle multiplying robots while aboard a WEB Slinger vehicle. As a new ride, this one is getting similar attention that the Star Wars Galaxy's Edge ride received, with a virtual queue available in the app (and the only way to secure a timeslot on the ride).
Running into your favorite characters has been a long-enjoyed pastime for Disney-going families. Lately, however, having a designated space to find specific costumed heroes is trending. Captain America and Spider-Man used to pop up near Mission: BREAKOUT! but now you can find Earth's mightiest heroes at Avengers Headquarters, including Iron Man, Black Panther, Captain Marvel, Black Widow, Thor, Doctor Strange, Ant-Man, The Wasp, and members from Guardians of the Galaxy. But there's more than a chance to meet your favorites—the attraction also comes with a show! Doctor Strange has his own area, too. At the Ancient Sanctum, he teaches young recruits the mysteries of the multi-verse.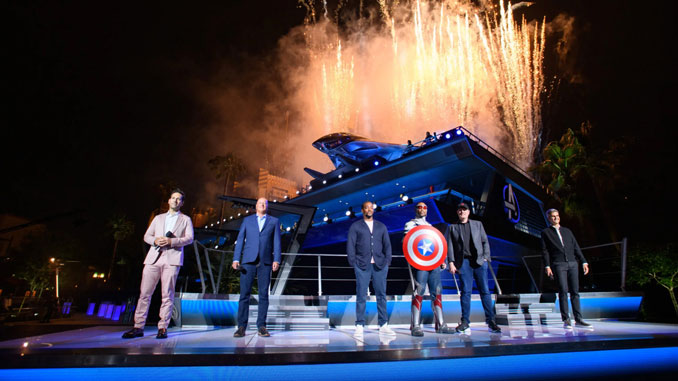 True to Disney fashion, everything inside of Avengers Campus is appropriately themed. Restaurants include Pym Test Kitchen with drinks at the Pym Testing Lab, and other food options include Terran Treats boasting bright-green churro spirals and other snacks.
Outside of Avenger's Campus, there are two other new rides worthy of our attention, both located on Pixar Pier. Inside Out Emotional Whirlwind offers a whimsical spin through Riley's emotions on a spinning attraction made for guests of all heights and Jessie's Critter Carousel offers a country take on the classic ride.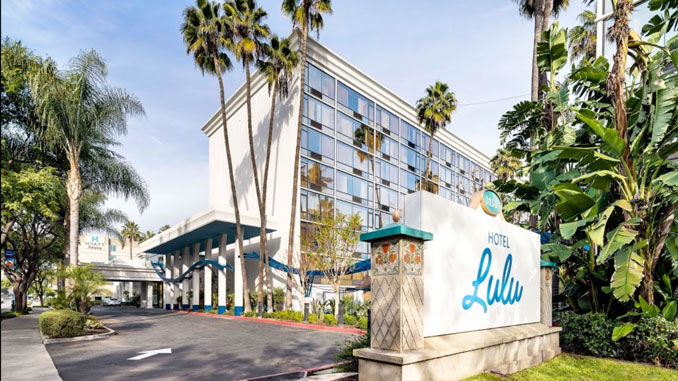 New Hotel
If you're not staying at one of the hotels inside of the Disney parks, the next best option is a Good Neighbor hotel, located close enough to all of the action with a more budget-friendly price tag. The newest neighbor in town is Hotel Lulu, which opened its doors to guests on May 14. Just two blocks from the Disney gates, this hotel offers Disney-friendly programming, rooms with views of the fireworks, a pool with dive-in movies, an on-site restaurant, daily wine receptions, craft time, and more. There is also an onsite Disneyland® Insiders team to help enhance your experience in the park with recommendations for places to eat, tips on how to avoid the lines, and ways to make the day special for kids.