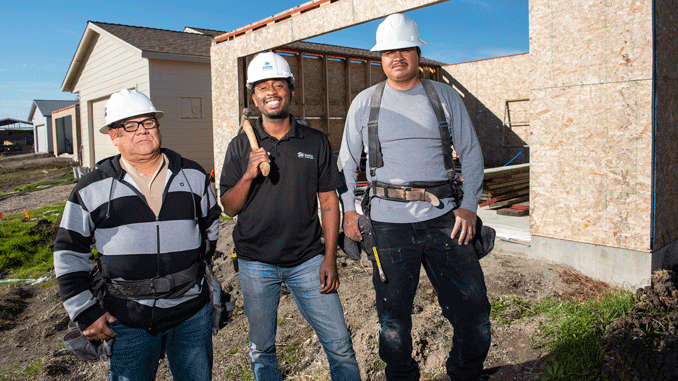 Community. That's what drives Jacob Davenport. And as a real estate agent serving Stockton—the career that moved him from his hometown of Sacramento—becoming part of the community and keeping his ear open to those around him drove his career. Jacob, however, knew he could do more. With a desire to give back, he took over a volunteer advisory board position with Habitat of Humanity of San Joaquin County and it wasn't long before he was hooked. "Spiritually I was brought to habitat for humanity," Jacob says. "The stars aligned."
In October 2020, seven months into his board position and during a time which Jacob was acting as a volunteer vice president, the executive director position became available, and was immediately offered to Jacob. He jumped at the chance to get paid for the work he was doing for free—admittedly, Jacob says he had been sidelining his real estate duties to put more time and effort into Habitat for Humanity even without a paycheck—and to get more involved in the organization, realizing some of his own dreams for Habitat for Humanity. With a real estate background and knowledge of the local area, Jacob was a dream candidate. But that's not what makes him the perfect fit for an executive director of a major nonprofit. "My heart is in it," Jacob says. "I'm the only person who is going to do [the job] with the mission in mind."
His plan is to put systems in place to drive the success of Habitat for Humanity long after he's no longer serving in the ED position. "My biggest goals are to make a historically. significant dent in the development of houses that are dedicated to families that fit within our criteria," he says. That includes increasing the 1-1.5 homes built per year for local families to four homes per year. It's not just sweat equity though. Getting a family into a home includes navigating the real estate process, identifying the families in need, and making the systems sustainable for years to come.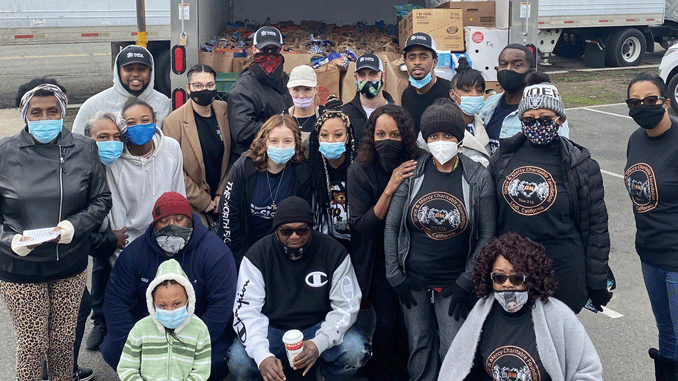 Jacob is acutely aware of how gifting a home can change lives in more ways than one may imagine. Yes, having an affordable home is the main goal, but there is also a connection between home ownership and education. Parents who own their home are more likely to have children who pursue education. Children who can grow up to make changes in their community. "Every house that we dedicate, it assures that there is another Jacob Davenport 10 years off," Jacob says. These are the kids who will grow up and continue to advance Stockton.
While Jacob is busy trying to break records for the greater good of the community, he's been passing a few milestones of his own, breaking a glass ceiling on the local level. At 31, Jacob is both the youngest person to hold the position of ED at the San Joaquin County chapter—a fact he was unaware of until I told him during our interview—and the first Black man in the role.
When it comes to his age, Jacob says, with the utmost respect, that he frankly doesn't care. ""My generation is making the change," he says, assuring he isn't too concerned with what those have done before him and rather more focused on how he can influence future generations. As for being the first Black man to act as ED, well, Jacob says that is an honor. "It shows that Stockton is moving forward." It's also a signal to other young Black people growing up in Stockton that this is a role for them. It's a role for anybody. "I think Stockton is a beautiful place and I don't think Stockton is represented by one ethnicity or one age," Jacob says. "I think I represent all of those demographics." And if he doesn't represent them physically, Jacob is dedicated to listening and learning how to become the best representative even for those that do not look like him.
Jacob is getting this all done utilizing his signature hands-on approach, whether that's nailing in boards to frame up a house or loading his truck for food drive events hosted by Habitat for Humanity. "Being hands on allows me to be closer to those in need," says Jacob, adding this moves him from a theoretical approach to bolstering the community in a real application. "Being part of something, after all, is different than understanding it."
Get Involved:
Habitat for Humanity of San Joaquin County
4933 West Ln., Stockton
(209) 465-5054
SJCHabitat.org