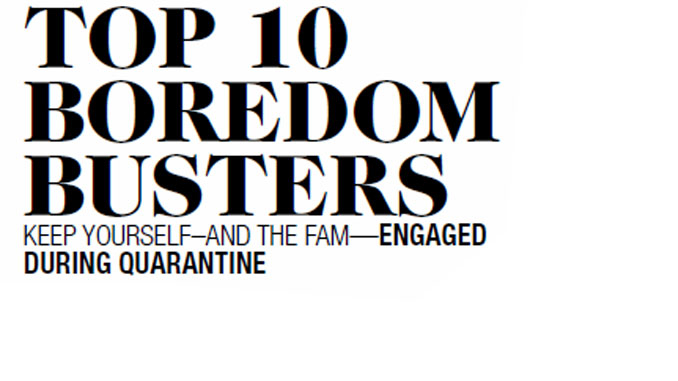 As the weather cools, we may need to get creative with our activities.
Go for a hike. Even in November there are plenty of local trails to keep you active. The Lodi Lake Nature Trail is always a favorite, just a one-mile loop ideal for a quick run or a family outing. Oak Grove Regional Park has a 1.5-mile trail through old grove trees.
Learn from afar. The WOW Museum if offering ongoing educational content on its website. Log on for virtual story times and STEM activities you can do from home. WOWScienceMuseum.org
Give in to games. Lodi Gamers on Kettleman is just one place to pick up new and used titles for all major gaming platforms. Perhaps it's time to finally create that island on Animal Crossing, or challenge your family to a Mario Kart tournament.
Get cooking. From baked goods any novice can master to masterpieces to add to the Thanksgiving lineup, we suggest grabbing a cookbook and hitting the stove. And if you're not sure where to get started, we've got you covered—did you know every month our on-staff foodie doles out recipes in our In Season feature? (page XX).
Read alone or together. eBooks and audio books are both available to card holders. In a lot of ways this virtual model is better, offering no late feeds, flexible borrowing periods, and the ability to fill your personal device with titles.
Get connected. While gathering in groups isn't advised, book clubs have moved online to allow for safe reading together. The book clubs vary by interest and age—perhaps you'd like to read a graphic novel with friends. Check out the local library system for dates and other club details.
Tour your favorite museums. Several Stockton institutions have put 360 degree virtual tools online to keep the public entertained, educated, and informed like the Children's Museum of Stockton, the Stockton Cambodian Buddhist Temple, and Banner Island Ballpark. VisitStockton.org/Virtual-Tour
Pick up a new hobby. Even littles like gardening, and winter is a good time to do some planting in the backyard. Stop by In Season for pointers. 215 E. Alpine Ave., Stockton
Tune in to concerts from home. Whether it's a big-name headliner offering a virtual concert or a University of the Pacific Conservatory of Music fundraiser, you can enjoy the sounds of live music without leaving home, which may be easier with a group of kids in tow. Pacific.edu
Travel the world. Without leaving your couch, you can visit just about anywhere from the Great Barrier Reef in Australia to Disneyland (and virtually ride the rides). A simple Google search unlocks it all.