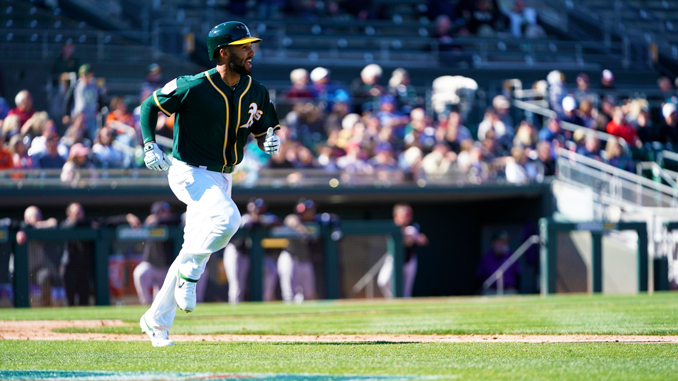 For three months our favorite baseball teams are calling Arizona home. Made up almost entirely of teams from the west, the Cactus League—with 30 teams total—gears up for regular season ball on fields in Arizona where hundreds of exhibition games are played (and tickets are cheap!) Plus, it isn't hard to get there from San Joaquin County. Thanks to direct flights from the Stockton Airport to Phoenix on Allegiant Air, it's just a hop, skip, and a jump between states. (Book your flights at AllegiantAir.com)
See your favorite teams
The Bay Area teams we root for in Oakland and San Francisco will call Mesa and Scottsdale home for a few months. Fans can catch the San Francisco Giants at Scottsdale Stadium while the Oakland Athletics play ball at Hohokam Stadium in Mesa. Other California teams find themselves in Arizona this time of year, too. The Los Angeles Dodgers play at Camelback Ranch in Glendale, a space they share with the Chicago White Socks, and the Los Angeles Angels of Anaheim play at Tempe Diablo Stadium in Tempe. For a luxury experience, take in a game with optimal views at Eighteen|76 Legends Deck at the L.A. Dodger's AZ stadium.
While You're There
Take a break from baseball-themed festivities to see some of Arizona's other gems.
Hit the links at one of Scottsdale's upscale golf courses
Enjoy a night on the town walking down Mill Avenue in Tempe
Take in theatre performances at the Mesa Arts Center
Gamble at Fort McDowell Casino
Play at the Cobra Arcade Bar in Phoenix
Sip beers at San Tan Brewery
Visit Litchfield Park to see the zoo, aquarium, and safari park
Kayak on Tempe Town Lake
Where to Stay:
You should make a point to stay close to the stadium you'll be visiting most. The Phoenician in Scottsdale is a favorite, known for its upscale touches and luxury amenities, but it makes the most sense for those trying to catch home games with the SF Giants. We mostly recommend places with a pool because spring brings warm weather we're not quite used to in SJ. Try the Hilton in Mesa or get fancy at Saguaro Lake Guest Ranch. In Glendale try the Renaissance Phoenix and in Tempe book a room at the Tempe Mission Palms Hotel.