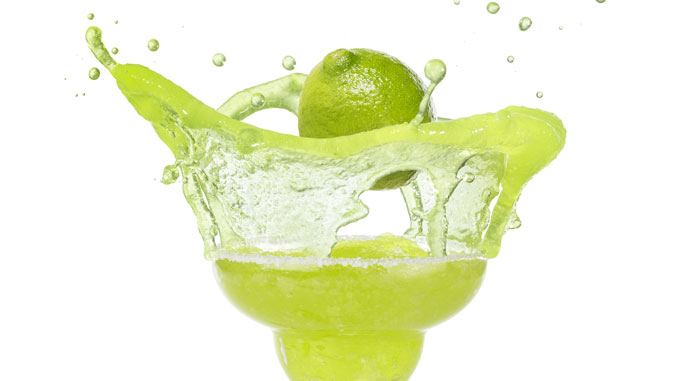 In San Joaquin county we love getting festive with our cocktails, but it's hard to find seasonal sippers that outlast the staples we're used to. Margaritas are one of those drinks many of us can't help but go back to, with a clean, crisp taste and a million flavor combinations. Celebrate National Margarita Day on February 22 and master the margarita! We've got all the tips on what works, what doesn't, and where you can sample the best margaritas in the 209.
Variations
Good
Bad
WTF
GOOD
Keep it Classic
A classic margarita uses only three simple ingredients. Also referred to as the Trilogy: tequila, lime juice, and triple sec.
GOOD
Spice it Up
Muddle up some freshly sliced jalapenos in a simple syrup instead of the triple sec for a kicked-up concoction that pairs perfectly with street tacos.
BAD
Using a store bought sweet and sour mix to save time.
GOOD
Sweet Spot
Add fresh berries, mangoes, or watermelon for a seasonal summertime sipper.
WTF
Go blue. Change out the triple sec for curacao.
Habanero Hots makes a classic margarita worth sipping. Crafted with the exclusive Tesoro tequila and agave nectar instead of a simple syrup.
BAD
Orange you Thirsty
Add carrot juice for a springtime margarita with health benefits.
GOOD
Blended or On the Rocks
There are two basic preparations for a margarita. Blended or on the rocks. How you like it is up to you, just remember any attempt to cut corners will stand out.
At Midgley's Public House, a Lincoln Center staple, you can turn up the heat with a habanero-infused tequila in your margarita.
GOOD
To Salt or Not to Salt
If you are a fan of salt, be sure to rub a fresh lime around the rim of your glass before dipping the glass in salt. You can even use lime sea salt or a mixture of salt and Tajin for more flavor.
WTF
Switch it Up
Swap out the triple sec for Grand Marnier, Cointreau, or Combier to boost the citrus profile in your margarita.
West Oak Nosh is where you go for a Cadillac margarita in Lodi. The addition of Grand Marnier is what makes this libation next level.
WTF
Type of Tequila
There are five types of tequila: Blanco, Joven, Reposado, Anejo, and Extra Anejo. But a classic margarita is usually made using Blanco, also casually known as silver tequila.
BAD
Using a $130 bottle of Don Julio 1942 Tequila for your drink.
El Paczifico makes a mean strawberry mint margarita that is fresh, flavorful, and balanced.  
---
Rules to Live By
Never use a tequila you wouldn't sip on its own. Or better yet, buy the best tequila you can afford.
Juice your own limes. Fresh is best!
Know your ratios. There is nothing worse than a cocktail that is too sweet or too strong.
Drink in moderation
For Illustration at the Bottom
Classic Margarita
4 oz. Blanco Tequila + 2 oz. Contreau + 1 ½ oz. Fresh Lime Juice = The Trilogy