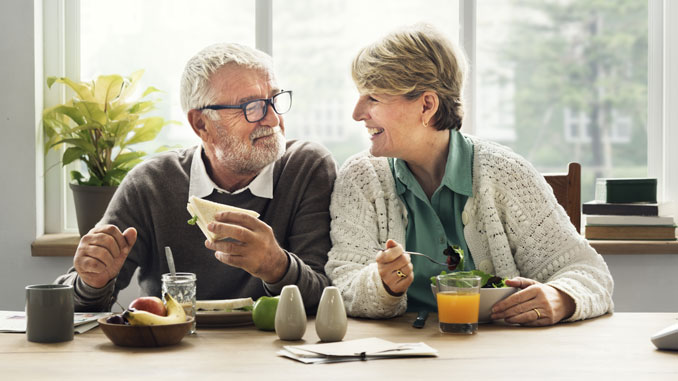 There are a lot of reasons that seniors might choose to downsize to a smaller home. After children move out there is less need for space, the costs associated with retirement may make a lower mortgage look more appealing, or you may need to find a place that is easier to clean and get around in, perhaps without stairs. Regardless of the reason, choosing to downsize is a big decision, especially for those who have lived in the same home most of their adult lives. Taking the plunge, however, is possible, and it doesn't have to be difficult. Luckily there are property management colorado springs firms similar to Galvan & Gardner that could help you find the home that might fit you.
Making the Decision
Choosing to downsize is often a decision two people have to decide on together. Discuss openly your wants and needs for a future home, as well as anything that isn't working in your current house.
"The overall goal is to have a plan," says Renee Saenz, a realtor with Keller Williams Realty in Tracy.
Then, look at each reason closely to find a solution. If affordability is in question, you know you'll want to look at homes with lower monthly costs. It is important to make a smart financial decision and look at all costs associated with a house including HOA fees and lawn maintenance. A home that has a lower list price than the one you own won't necessarily cost less if you don't consider every expense.
Lifestyle is another reason that people choose to buy smaller homes as they age. Once the kids have moved out and found places of their own, there is no need to have four or five bedrooms for just one or two people. If traveling in retirement is important to you, it may be cumbersome to have a large home, or you may want to live in an area that is easier to travel from. Those who downsize also often consider how much work it is to keep up a large home, especially one with a yard. When looking at new places, you can look for hardscapes or surfaces that are easier to maintain, and a newer home may require less maintenance.
Lastly, health can play a big role in a couple's decision to downsize. As we age stairs become increasingly difficult to handle, and can lead to serious injury. Less housework is a definite plus for those who are beginning to struggle getting around without assistance.
The First Step
When you've decided to move, or are at least seriously considering it, consult a realtor, preferably one with a SRES (Senior Real Estate Specialist) Certification. "There are several items to take into consideration before making the move," Renee says. "An experienced realtor will be able to answer most questions and… have the resources to guide you."
Getting in touch with the right people is paramount to making the move. A realtor will help you find homes that meet personal needs and a lender will be able to answer questions about finances and overall costs, as well as get you the proper documentation to make an offer.
"The initial consultation allows me to get to know them and what they are looking for," Renee says.
Take Action
Once you've made a plan, tackle it step by step. List your existing home for sale and start searching for a place to move into. The buying and selling game can be tricky so lean on your agent, and family and friends, when you need to.
Get Ready to Downsize
Renee Saenz at Keller Williams Realty
DRE #: 01357353
60 W. 10th St., Tracy
(209) 814-8821
ReneeSaenz.kw.com
ReneeSaenzSells@gmail.com