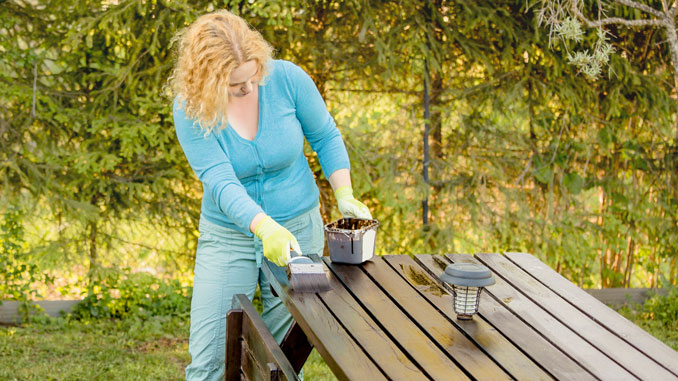 Vintage and rustic pieces give spaces character, turning houses into homes. But how can you take what you already have and turn it into something you'll be proud to show off to friends and family? Here are a few ideas for how to make the things you already own feel fresh and new while still maintaining charm and functionality.
Recover.
Take your old couch or favorite chair and find new material to cover it in. Sometimes when you're tempted to get a new piece, all you really need is to replace part of it. Choose something that suits your new style and that will complement the rest of your home décor.
Add pillows and throws.
It's incredible the difference a new set of decorative pillows or a throw blanket can have on a piece of furniture. Adding a pop of brightness or a new texture to a room can make it feel brand new.
Paint it or Stain it!
Guess what? Painting furniture doesn't mean you have to sand it first! "Chalk Paint® by Annie Sloan is a wonderful product to use because there is no need to strip or sand off the existing finish. Just clean it, paint it, seal it with Annie Sloan wax, and you've got a brand new piece of furniture," says Rachel Bonacorso from The Owl Box Vintage in Tracy. It's an easy solution that'll turn an old, worn piece into something fresh and fun.
Repurpose it to a different space.
Sometimes you want to replace a piece because it just no longer vibes well with the rest of the room. Before you donate it, think about trying to use it elsewhere in your home. Would that tea cart work well as a bedside table instead? How about the ottoman—could you put it in front of a window to make a window seat? Simply reimagining the function of the piece could give it a whole new look and feel while also saving you money on new furniture.
Pick Up Supplies:
The Owl Box Vintage
131 W 10th St, Tracy
(209) 830-0796
OwlBoxVintage.com