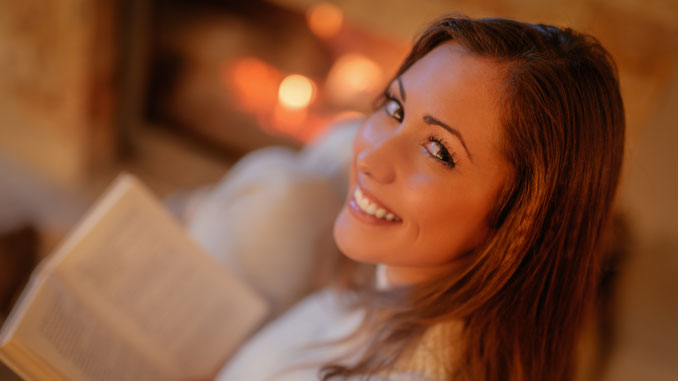 In Honor of NaNoWriMo, A Round Up of Famous Local Novelists
When the leaves turn and the morning chill lingers long past dawn, aspiring writers everywhere are firing up their laptops in honor of National Novel Writing Month, AKA, NaNoWriMo (Na-Noh-REE-Moh). The goal? To spin a hefty 50,000 words into a thrilling tale by the end of November. It's a tall order, but we believe in you! From New York Times Best-selling authors to esteemed novelists who contributed to the literary cannon, San Joaquin has produced some fantastic authors from whom we can all take inspiration.
Dennis Etchison
A horror/thriller novelist, Dennis Etchison was born in 1943 right here in Stockton. Settings of his terrifying tales often reveal his California roots—long desert highways, shady liquor stores marked by stuttering neon signs, and the hollow darkness that sometimes plagues the valley on summer nights. His most well-received work is a collection of short stories called The Dark Country which won the World Fantasy Award (tied with Stephen King's Do the Dead Sing?) as well as the British Fantasy Award. Stephen King himself has deemed Dennis "one hell of a fiction writer".
Maxine Hong Kingston
Born in Stockton in 1940 to first-generation Chinese Immigrants, Maxine Hong Kingston's experience as part of the Asian-immigrant community in America drives much of her work. Maxine attended Edison High School and went on to major in English at UC Berkeley. Her first book, The Woman Warrior: Memoir of a Girlhood Among Ghosts, was published in 1976. A blend of memoir and Chinese myth, the novel won the National Book Critics Circle Award for Nonfiction and led Maxine to emerge as a leading contemporary Chinese-American writer. An activist as well as author, Maxine's work is poignant and powerful, often heavy with anti-war and feminist themes.
Leonard Gardner
If you're a Stocktonian and you don't know who Leonard Gardner is, shame on you! Just kidding. But really, though, Leonard wrote an American classic that's based right here in your hometown—you will have no doubt seen a couple storefronts bearing the same name of his famous novel, Fat City. Written in 1969, Leonard paints a portrait of a romantically hopeless Stockton as seen through the eyes of third-rate pro boxers fighting through their vaguely dark and futile lives. It was adapted into the acclaimed film of the same title in 1972.