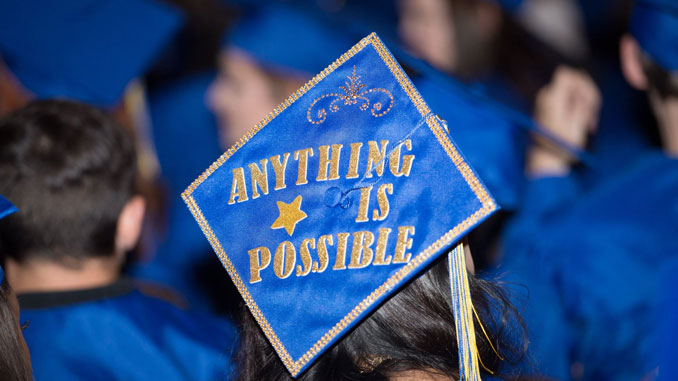 Find what's right for your child with Visions in Education
One of the most crucial choices you'll make as a parent is deciding how your child is educated. For most people, that means choosing between sending their children to public or private school, but there are other options that have withstood the test of time and are gaining in popularity—home school and independent study. If you're interested in an education alternative, but not sure how to proceed, then read on: Visions In Education may just be the school you've been looking for.
Established in 1999, Visions In Education has been dedicated to changing lives through one-on-one instruction, which is one of the greatest benefits of homeschooling and independent study. They now serve over 6,000 students throughout nine counties, including San Joaquin. As Visions is a fully accredited school, parents can rest assured that their children are receiving an outstanding education, in a safe environment, with a flexible schedule that addresses individual differences and learning styles. And since Visions is a public school, all their programs are free.
Visions offers three programs: Home School (Grades TK – 12), Independent Study (Grades 9 – 12), and University Prep (Grades 9 – 12). In the Home School program, parents have a hands-on role as the primary educators, instructing for four to six hours a day. Parents are provided with a student budget to use for the curriculum, as well as for activities such as music, athletics, coding, and more. Independent Study is the perfect alternative for high school students that need a flexible schedule, such as those who both work and go to school or need to catch up on credits. And then there is University Prep, which offers many of the same benefits as Independent Study but caters to students that are preparing to attend a four-year college or university. Both Independent Study and University Prep give students the opportunity to meet with credentialed teachers for one-on-one assistance.
In addition to their stellar educational programs, Visions offers several resources, such as free laptops for Independent Study and University Prep students, a full-service counseling department, and online and in-person tutoring. And much like a traditional learning environment, students still have access to socially enriching activities and events like dances and college tours.
By the time students graduate from Visions In Education—and yes, there is a commencement ceremony—they will be fully prepared to take on their next stage of life. Go online to learn more and to start the application process!
For More Information:
Visions In Education
1-833-883-1601
Viedu.org