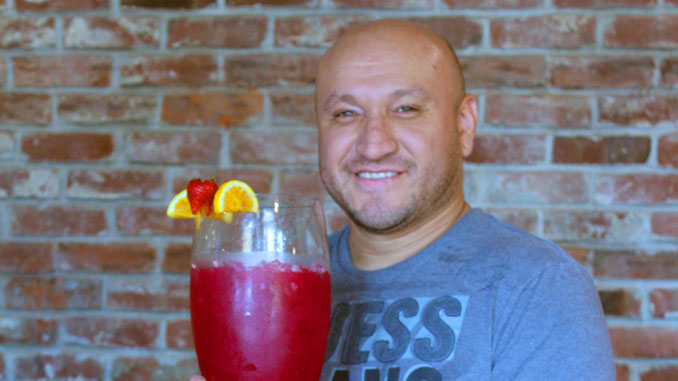 Oh, the mimosa, the Bruncher's favorite way to imbibe. The good-morning glow of fresh-squeezed orange juice, combined with the celebratory bubbles of champagne? You can't get much better than that—or can you?
At Mimosas Gourmet, Stockton's newest brunch-spot on the block, it certainly can! Not only do they offer a diverse variety of flavors, including but not limited to cranberry, strawberry, guava, kiwi, lychee, mango, passionfruit, and prickly pear, but they also boast their crown jewel: the Super Mimosa!
If it's your birthday this month, be sure to head down to their cozy location in downtown Stockton and get a taste—if you can finish this drink in 30 minutes, you get it for free! (Just make sure someone can drive you home to celebrate the rest of the day safely!)
But don't worry if it's not your birthday; you can still enjoy this mouth-watering, giant creation. Order your favorite flavor, share it with your family and friends, and don't forget to snap some pics for the almighty Gram!
Sip on the Super:
Mimosas Gourmet
30 S. El Dorado St., Stockton
(209) 910-0156
MimosasGourmet.com