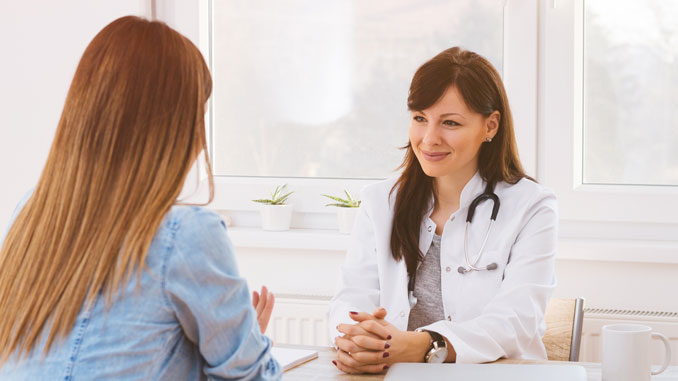 Exercise is one of the best preventative measures you can take to protect yourself against a myriad of cardiac diseases.
But, what if you already have been diagnosed with a heart condition? Is it safe to exercise?
Dr. Manreet Basra, MD, of Pacific Heart & Vascular says, of course.
"Exercise is always beneficial," she explains. A cardiologist at Pacific Heart and Vascular which is affiliated with Dameron Hospital, Dr. Basra sees firsthand the positive effects exercise has on her patients. "It improves regular heart contraction and pumping ability and provides electrical stability to the heart. It also increases the heart's pumping function, providing more blood flow to the rest of the body."
However, if you have a heart condition, your initial approach to exercise should be slow and steady. Below are some tips Dr. Basra recommends for getting back into your exercise routine post-diagnosis.
Give Yourself Time To Recover
If you've suffered a heart attack, don't jump into an exercise regimen right away, no matter how light. "Ten to 14 days after a heart attack is when people are most ready to start gentle activity again," says Dr. Basra. "One can start by walking around the house or yard three to four minutes at a time, taking breaks as needed." After you've become comfortable with this level of exercise, Dr. Basra recommends gradually increasing your walking time until you can do so continuously at a normal speed for 30-45 minutes.
At Least 150 Minutes of Moderate Exercise per Week
If your heart condition allows you to do such gentle activity as walking without strain, consider moving on to a more moderate regimen, often described as a brisk walk in which it is hard to hold a conversation. "Health professionals recommend 150 minutes of moderate exercise per week, but if they want to, they can work on increasing to rigorous activity such as jogging and muscle training for 75 minutes a week," explains Dr. Basra.
Increase Activity Gradually
"Women who have been diagnosed with a heart condition should focus on building up their stamina," says Dr. Basra. "Studies show that women who do regular, moderate exercise have 30 to 40 percent less risk of cardiac disease." As you increase your physical activity, consider using devices such as a Fitbit or Apple Watch, which will monitor your activity, heart rate, and general progress. You can get accessories for these online from Mobile Mob and similar retailers, and this is usually a good investment.
Listen to Your Body
When exercising with a heart condition, it's crucial that you take note of any chest pain or unusual shortness of breath. If such symptoms do occur, take a break and consult your doctor if you have any health concerns. If you don't already have a heart condition, Dr. Basra says don't ignore the warning signs.
"Most of the female patients that I come across they ignore their symptoms for a long period of time before seeking attention," says Dr. Basra. "Shortness of breath and chest pain while exercising should not be ignored."
For More Information:
Dameron Hospital
525 W. Acacia St., Stockton
(209) 944-5550
DameronHospital.org