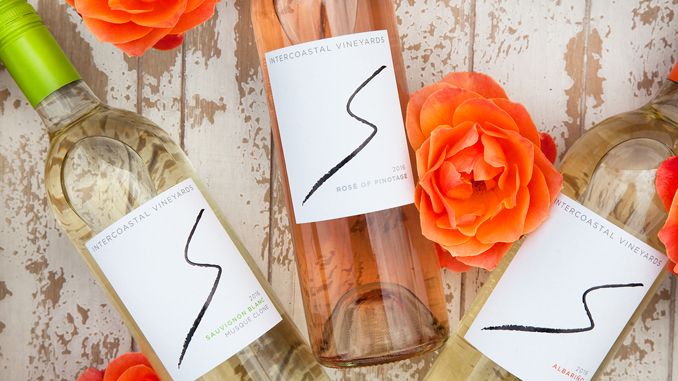 Selecting the highest quality of fruit to produce nine varietals, this small-crush winery has a passion for farming and crafting premium wines from Lodi, Napa Valley, and the Clarksburg Area. Among other awards, Intercoastal Vineyards received three Silver Medals at the 2018 California State Fair for the 2015 Petite Sirah (93 pt), 2014 Napa Valley Cabernet Sauvignon (91pt) and 2016 Rosé of Pinotage. Follow them on social media to stay apprised of where they will be pouring next!  In the meantime, you can order bottles through their website.
History: Rachele and Mitch Spaletta began creating high-quality wines from their own handpicked fruit in 2016.
Claim to fame: 2017 Rosé of Pinotage, a dry wine with notes of ripe apricot, fresh strawberry, candied orange guava, and a hint of cinnamon sugar spice.
Best for: Wine lovers who know how to "Embrace Every Moment" of life by truly appreciating their favorite varietals.
In with the in crowd: With pop-up events, limited production wines, the ability to customize your order, and other exciting incentives, it doesn't get much better than Intercoastal's Wine Club! Members receive 3 bottles per quarter with 15% – 20% savings and flat rate shipping.
(707) 346-5877
IntercoastalWine.com