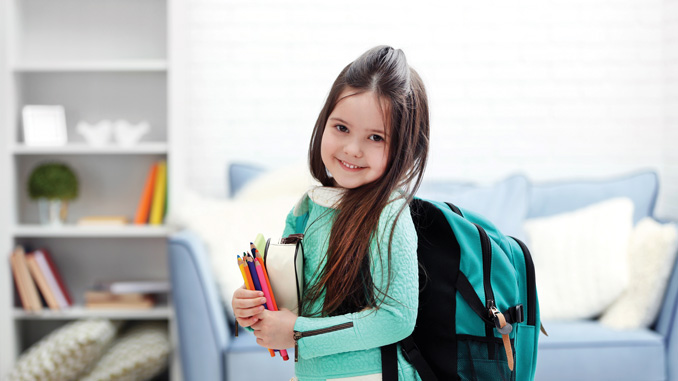 In addition to the laundry list of school supplies every district requires, these extras will make starting school something to get excited about!
Monogrammed backpack and lunch pail
Let's face it, kids lose stuff. And sometimes classmates have duplicates. Keep your child organized—and ensure lost stuff gets returned—by putting their name permanently on gear. California Embroidery & Design in Lodi offers the service and Sassy Pants Children's Boutique in Stockton's Lincoln Center has cute styles you can get monogrammed.
A new outfit for the first day
Leaving the freedom of summer behind for the structure of a new school year isn't every child's favorite thing to do. Get kids excited about the first day of school by letting them pick out a brand-new outfit for the first day. Sassy Pants and Caterpillar Children's Boutique pack the trendiest fashions.
Older kids especially will benefit from having a planner, and it will be a godsend for parents, too. Get one with plenty of space to fill in homework assignments and due dates, as well as a flap in the front or back for permission slips, fundraiser information, and fliers for school activities. Most planners also have an area for notes where students can keep sheets for open-note tests or information they will consistently need to reference.