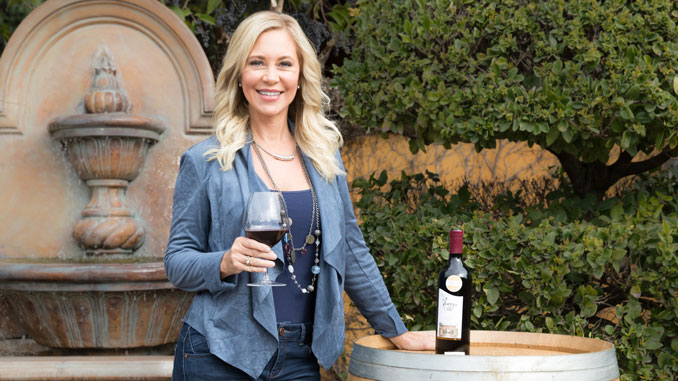 How'd you get started?
I got started making wine when Larry and I bought a winery!  I knew nothing about winemaking at that time, but quickly realized that if we wanted our wines to be the way we wanted them to be, we needed to make them ourselves.  I quickly set out to learn, and I learned very well.  With my background as a Microbiologist and a California State Licensed Scientist, I found it easy for me to learn.  I thank God every day for giving me this opportunity in life.
What's your winemaking style?
I choose to not fight a wine; let the wine be what it wants to be.  This varies from year to year dependent upon the weather and farming practices.  You want a wine to be consistent from year to year, but I don't get into the practice of additions to the wine to create something that tastes exactly as it did the year before.  That is the beauty of wine; it is constantly evolving, even in the bottle.  You can purchase a case of wine, and every single bottle will be a slightly different experience.
Do you have a favorite wine you've made?
Our favorite that I have made is the Chardonnay!  It is my personal favorite, being fermented and matured in oak barrels. It is chock full of buttery goodness! However, this year I intend to also produce a stainless, fruity Chardonnay as well as the oaky, buttery style that I so love.
What's your favorite aspect of the wine making process?
I love harvest!  It is so exciting when the decision is made to pick a certain vineyard, and watching the grapes as they spill into the tank.  Magic!
What's the most rewarding aspect of your job?
This question has two answers.  Viaggio Winery has won numerous awards over the years, and that is extremely satisfying.  This year our first blend, River Red, won a double gold in the San Francisco Chronicle International Wine Competition, along with gold for Malbec, and numerous other awards.  The very first wine I made won a silver medal at the California State Fair!  The other aspect is when I am in the cellar, all alone, and decide to taste from a barrel.  When all of a sudden you know you have a winner, and with no audience, I break into my happy dance! What a feeling!