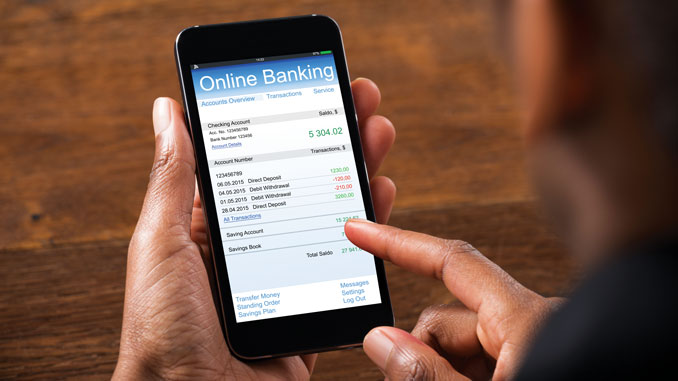 Bank of Stockton is committed to maintaining the security of your accounts.
Employing the latest in hardware and software technology, they protect your personal information to ensure your financial well-being. However, the first line of defense for your data rests with you.  As levels of sophistication in identity theft rise, learn how to best ensure account safety with expert tips below.
Protect Your Identity
In today's world, it's easier than ever to get scammed. It could be that phone call you receive from your "bank", or the scanner used at the gas station, or the email you respond to. Bank of Stockton urges you to never share your username, password, or any other confidential information with anyone and, in turn, will never ask you for this information themselves. Keeping this sensitive information privy to yours truly will greatly increase your account security.
Sign up for Mobile Alerts  
While it may be time consuming to check your account status every day, Bank of Stockton's mobile alerts bring your transaction activity to you! Instantly monitor the activity in your account by receipt of email or text messages through Transaction Alerts, which give you greater visibility and tracking of your account activity.  Security Alerts tell you when your customer information, such as your address, phone number, or other personal information, has been changed. Once you enroll in these alerts through Online Banking, you are kept abreast of all account activity in real-time.  This allows you to easily recognize activity that you did not initiate.
Utilize CardValet
Available through Bank of Stockton, CardValet is a mobile app that protects you worldwide! Available on Andriod or Apple, the app allows you to define when, where, how, and to what extent your cards are used. You can set geographical boundaries, dollar limits, location and transaction-type restrictions to protect your debit and credit cards from being used outside of your settings.   
Establish Safe Online Practices
Only shop on secure sites, ignore pop-ups, and be wary of public Wi-Fi. Practice common sense, and think before sharing personal information—even if it seems harmless via social media. If you receive an unexpected email from a friend or colleague with only a link, don't click on it! Check with the sender before moving forward. Because, as Bank of Stockton notes, though it may appear as if the email is coming from a friend, the link could contain a piece of malware that can compromise your email address book.  Protect yourself, and your computer, with up-to-date security software and operating systems and applications. Enroll in automatic software updates for one less update to worry about.
As you continue safe practices, remember to continue educating yourself on the most current ways to keep your accounts safe. Bank of Stockton recommends visiting Stay Safe Online (staysafeonline.org), powered by the National Security Alliance, to further understand how you can act as your own first line of defense.
 For More Information:
Bank of Stockton
Multiple San Joaquin, Stanislaus, and Mother Lode Locations
In addition, branches in Elk Grove, Napa, Fairfield, Rio Vista and Brentwood
BankofStockton.com