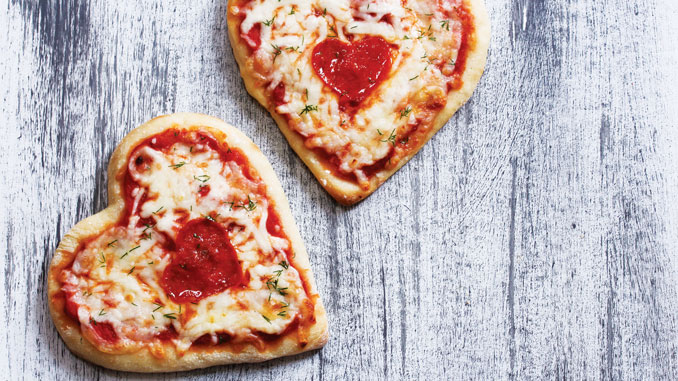 Valentine's Day school lunches and family dinners
Make your most special little valentine feel loved this holiday with a surprise treat for your sweetie. Sure, you spend time together creating Valentine's Day Cards for friends and classmates, but this year you can take it a step further with a packed lunch for school, or a special family dinner at home.
I Love You More Than Pizza
Homemade pizza is easy when you buy the raw dough pre made! Head to Artesian Market in Stockton's Lincoln Center and have a ball! Roll it out, but instead opt for a heart shape instead of the classic circle. Toppings? Those can be heart-shaped, too.
Your Lunch Lights up My Life
A Valentine's themed lunch will certainly make your tot feel loved! The ideas are endless… heart-shaped fruit skewers, heart-shaped sandwiches, an apple with a heart carved into it… you get the idea.
Don't Go Bacon My Heart
Start the day off right with little heart-shaped bacon poppers sure to please any breakfast (er, bacon) aficionado. Fold the raw strips into hearts, and then bake at 400 degrees until crisp.
You are Egg-strodinary
This Valentine's Day twist on a breakfast classic will leave your little one feeling egg-tra loved! Egg-in-a-hole transforms when you shape your dippy bread cutout into a heart!