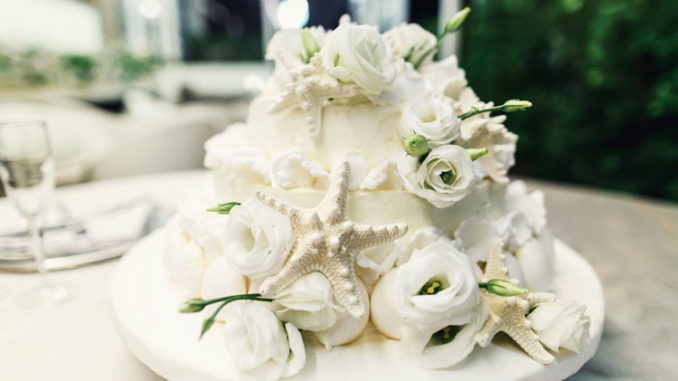 Lisa Hassett, owner of Lodi's Frosted Flour Cakery & Supplies, has seven years of experience in the bakery business—turning out intricate, Pinterest-worthy creations. The bakery specializes in wedding cakes, offering artful custom services to construct a unique cake. A complimentary consultation allows you to taste from over 20 different filling and cake flavor options, and brain storm with Lisa. Your inspirational photos and color palates are teamed with display cake options to bring your dream to life!
What are a few top factors to consider?
Start with size, flavor, and style. Because wedding cakes are usually priced per serving, get your guest list secured and have a head count for your baker. Taste and quality of the cake should be a top concern. It may look good, but not taste so great, and that's bad news! Next, consider your colors and theme as you search for inspiration. And always have a few alternate choices in mind.
What can you do for a bride on a budget?
We work to create alternatives as close to the dream design as possible, without going over budget. There are a few ways this is accomplished, whether it's a smaller, extravagant main cake with additional sheet cakes, or opting for buttercream instead of fondant.
2017-2018 Trends?
The vintage look is still going strong! We have been creating a bunch of cakes with handmade vintage flowers and lace. I've also seen swirled, geometric patterns, stucco finish, and geode designs picking up for the coming season.
Timeline tips?
You can secure your delivery date with Frosted Flour—with a small deposit—before choosing a design or meeting for a consultation. This secures your wedding day right off the bat. From there, I suggest brides begin tasting and sampling 6-9 months out.
---
For More Information:
904 W. Lodi Ave., Lodi
(209) 369-2253
FrostedFlour.com