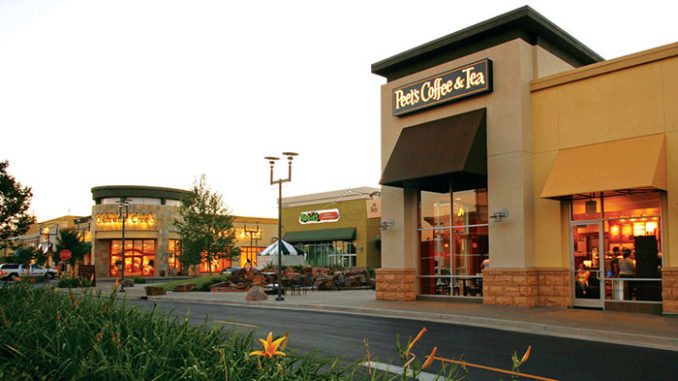 From current trends to specialty scores, San Joaquin's unique boutiques and specialty shops are passionate about their niche, and have shelves stocked with finds to prove it.
Boutiques & Specialty Shops
Blackbird Boutique, Stockton
5681 Pacific Ave., #115, Stockton, (209) 910-9193
When you're on the lookout for chic essentials, you head to Blackbird, whose choice attire represents the latest in trending fashion. From t-shirts and thong sandals, to that purse that goes with your favorite outfit, Blackbird has your back. Find your next pair of boots, hat, or accessory—and hit the town in style.
Carats, Stockton
260 Lincoln Cntr., Stockton, (209) 955-0715, CaratsJewelery.com
Tucked in Lincoln Center is where you'll find this "go to" jewelry boutique stocked with fun and affordable accessories for any occasion. As the largest PANDORA retailer in Stockton, Carats boasts over 600 charms including specialty and limited edition pieces like Disney and NFL charms, PANDORA rings, necklaces, earrings, and bracelets. In addition, you can find brands like Uno de 50, Endless, Lafonn, Lokai, Crislu, Chrysalis, Kameleon, My Saint My Hero, Melinda Maria, Silvana K, Tat2, Waxing Poetic, and sparkling jewelry with Swarowski elements.
Cheese Central, Lodi
11 N. School St., Lodi. (209) 368-3033, CheeseCentralLodi.com
Cheese Central in Lodi offers a collection of appetizing cooking classes for chefs of all skill levels, from Cheese 101—an introductory look at cheese and cheese-making—to Filled Pastas—where participants make fresh pasta and fillings using a selection of culinary tools. Held at Grand Central Kitchen, this creative activity boasts a delicious delicacy to prepare and consume.
Downtown Lodi
Shopping downtown Lodi offers a little bit of everything for everyone. Whether you're into the latest trends, handmade gifts, antiques, consignment, or swanky eats, your stroll down the quaint, tree-lined streets is sure to be prosperous.
Downtown Tracy
The streets of Downtown Tracy are lined with shops that evoke a cool, urban feel. In between swanky eateries that boast chic seasonal menus sit charming boutiques that offer the best in home furnishings with a handmade twist, high-end make-up, and more. Don't forget to fuel your trip with a customized cup of Joe at Barista's before exploring all Downtown Tracy has to offer.
FINA, Stockton
240 Lincoln Ctr., Stockton, (209) 478-5670
Stop in for every day looks, wine tasting attire, party dresses, shoes, sunglasses, jackets, purses, jewelry, and more—all abreast the latest fashions, and crafted by the hottest designers. True Religion, Seven, Hudson, Dolce Vita, Gucci, Wildfox Couture, and Nicole Miller are just the tip of this boutique's inventory iceberg.
Fleet Feet, Stockton
277 Lincoln Cntr., Stockton (209) 952-1446, FleetfeetStockton.com
Run, don't walk, to the retail chain that specializes in shoes, apparel, and accessories made for the athletically inclined. Runners will drool over the collection of goods designed to pamper their feet and fuel them in their next endeavor. From short sprints to massive marathons, Fleet Feet is a one-stop shop for all things running.
KTJ Design Co., Stockton
117 W. Harding Way, Stockton (209) 915-0442,KathleenJennison.com
Trying to infuse some style into your home? Why not call in a professional? Kathleen Jennison, an award-winning, certified, interior designer, has the know-how to transform your personal space into your favorite place in town. And a Stockton showroom that allows you to touch and feel your dream fabrics, colors, and décor. Let Kathleen take the reigns and turn your humdrum home into all kinds of fabulous.
Lincoln Center Shops, Stockton
Lincoln Center is the one stop shopping hub for everything on your list, and the best part? Nearly 80 percent of their businesses are local! From high end fashions to school uniforms and home décor, this shopping center is a one-stop-shop for the entire family. We encourage you to work up an appetite, as the center also houses some of Stockton's most cherished restaurants! LincolnCenterShops.com
Lovely Girl Mobile Boutique, Lodi
(209) 483-8910 or (209) 481-1447, Facebook.com/LovelyGirlMobileBoutique
From tanks, tops, and jeans to hats, necklaces, purses, and maxi dresses, this mother daughter-duo stocks their truck with you in mind. Their vast inventory applies to all shapes, sizes, and ages, and can be reserved for a personal shopping experience. Call today and take a wedding, baby or bridal shower, or just a girls' night, to the next level!
Miracle Mile, Stockton 
The unique, trendy, and never disappointing Miracle Mile we know today is thanks to the Miracle Mile Improvement District, a nonprofit that began reviving the area in 2007. Beginning at the businesses fronting Pacific Avenue from Alpine to Harding, and Harding Way from El Dorado Street to Lincoln, the Mile is a cultural treat. Whether it's unique boutiques, delicious eats or community events you're looking for—Miracle Mile is your place. Peruse shops like Al's Comics, Bead Dreams, Bill's Music Sales and Rentals, Caterpillar Children's Boutique, Marrello Jewelers, and more. Work up an appetite and curb your cravings at Centrale Restaurant, Midtown Creperie, Whiskey Barrel, Gourmet Burrito or Manny's California Fresh—to name a few. StocktonMiracleMile.com
New & Again, Lodi 
210 S. School St., Lodi (209) 368-2200, NewandAgainOnline.com
For those who love a vintage bargain, the constantly changing inventory of used furniture at New & Again makes everyday an opportunity to find the perfect companion piece for your collection. Every day of the week, an interior designer is on-hand to help shoppers find the right piece for their home.
Perfect Balance Day Spa, Lodi 
401 W. Pine St., Lodi (209) 333-8117, PerfectBalanceDaySpa.com
From full-body massages to pedicures fit for a queen, staff at the award-winning day spa aim to help guests reach the highest level of relaxation. Enjoy The Hideaway—a tranquil retreat reserved for facial, massage, and body services—followed by a trip next door to the spa's hair and nail salon.
Sassy Pants Children's Boutique, Stockton
354 Lincoln Cntr., Stockton (209) 451-9775, ShopSassyPants.com
Kids can find high-end apparel to express their inner selves. Located in Lincoln Center, it's a convenient stop to pick up clothes, shoes, accessories, and gifts for kids up to age 14. From onesies for infants to full-length mermaid skirts for tweens, the children's boutique makes fashion fun for everyone.
Stella Boutique, Lodi 
224 N. Ham Lane, Ste. 102, Lodi (209) 369-7231, Stella-boutique.com
At Stella Boutique, customers can shop more than 30 brands of designer fashions, while also taking advantage of personal shopping services offered by the hands-on staff. Each piece is expertly selected to help shoppers compliment their personal style with confidence while also highlighting individuality and personal taste.
The Owl Box, Tracy 
131 W. 10th St., Tracy (209) 830-0796, Owlboxvintage.com
Three generations of women—Glo, Gigi, and Rae—dabble in design to give old furniture new life. Here, they craft pieces to fit every style—from charming country cottage to more industrial chic. From home to garden, bits and pieces abound in this kitschy-cute boutique specializing in repurposed furniture and home decor.
West Valley Mall, Tracy
Food and fashion fuse at West Valley Mall in Tracy. Shop for the entire family as you make your way through department stores like Sears and Target, and specialty boutiques like Unique World Gifts, Lids, Shirtique, and more. Grab a bite and wind down with a flick after your big day. WestValleyMall.com
Wine & Roses, Lodi
2505 W. Turner Rd., Lodi (209) 334-6988, WineRose.com
At Wine & Roses, nature reigns—from the organic products used inside the spa, to the natural setting (think tall trees surrounding the Central Valley oasis) that transport visitors to a land far, far away. A menu full or services take advantage of its surrounding elements to craft restful, customized experiences perfect for spoiling bridal parties, birthday girls, and more.
Zuesters, Stockton 
363 N. Lincoln Ave., Stockton (209)951-5581, Zuesters.com
This sister-owned shop represents California style with affordable casual, surf, and active wear for, seriously, every age. Tanks, shorts, bathing suites, socks, hats, sandals and accessories from brands like RVCA, O'Neil, Billabong, Hurley, Lucy, and Sanuk will leave you looking cali-cool without breaking the bank.
SHOPPING CENTERS
Park West Place, Stockton
At Stockton's Park West shopping center, the motto is "Shop happy. Live fully." and that's exactly what you should do! More than 50 retail stores and eateries within walking distance of each other give shoppers a one-stop approach to shopping without skimping. Stores include everything from Justice Just for Girls to Cost Plus World Market. ParkwestPlace.com
Sherwood Mall, Stockton
Just across the street from Weber's Town Mall, Sherwood mall is anchored by department stores like Macy's and Dick's Sporting Goods. In between, chain stores include some of the biggest names in retail. Go for a stroll past the shops on your own, invite your friends, or make it a family affair—there's a little something for everyone here. SherwoodMall.com
Stonecreek Village Shopping Center, Stockton
Stop by Stonecreek Village in Stockton to enjoy a fusion of your favorite shops and restaurants, all nestled within their open-air setting. Stroll through REI, J.Jill, Ann Taylor LOFT, Jos. A. Bank, Lane Bryant, Cacique, Gymboree, Regalo Bello, Charming Charlie, and others as you get your retail therapy fix. A day of shopping sure can make you work up an appetite, and with restaurants like Kyodia Sushi, Boudin SF, BJ's, Rubio's and Peet's Coffe & Tea, you are in the perfect place to finish your night off right. Stonecreek kicks it up a notch with free events like Baby Boot Camp Stoller Fitness, multiple summer concerts, and a farmers market held every Tuesday. ShopStoneCreekVillage.com
The Promenade Shops at Orchard Valley, Manteca
Stop by the Shops at Orchard Valley for a pristine shopping experience. Enjoy a newly built movie theatre, hotel, and shops like Guess, Vans Outlet, Banana Republic, and Bass Pros Shop. Check in for new additions and growth! ThePromenadeShopsatOrchardValley.com
Weberstown Mall, Stockton
Weberstown.com Whether you enjoy shopping specialty retailers like Forever 21, American Eagle Outfitters, and Sephora, or prefer the comforts of department store such as Dillard's and Sear's, Weberstown Mall will not disappoint. In addition to rows of enticing storefronts, kid's rides and fun events (like farmer's markets) give the shopping destination more to offer.