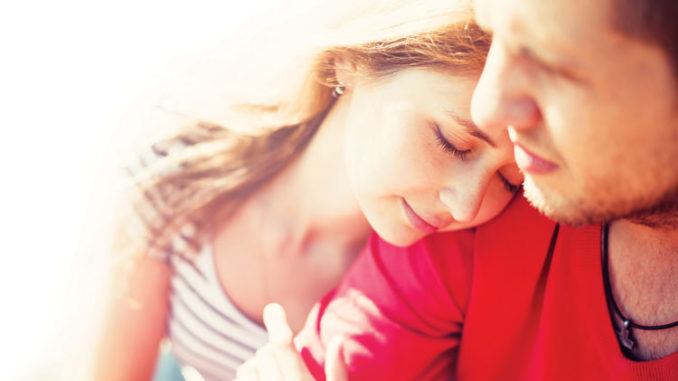 August is Romance Awareness Month, and it's the perfect excuse to infuse a little romance into your relationship. Whether newly dating or married for 10+ years, it's never a bad time to make your partner feel special. From sweet sentiments (that you can carry over into every month of the year) to more extravagant displays, use this holi-month as an excuse to spoil your significant other.
Gift Them.
A small token of appreciation goes a long way, especially when it's not for a big occasion. Sweet gestures are often most appreciated when they are least expected. So, pick up a local treat—such as a tower of bundtlets from Nothing Bundt Cakes in Lincoln Center or a sweet smelling candle from Carole's Candles (both in Stockton)—to thank your lover for just being who they are.
Small Gestures.
Romance doesn't have to be over-the-top. Even subtle reminders of just how head-over-heels you are for your partner can send butterflies fluttering again. Pick up a card—Best Wishes in Stockton has a cute array—and write a love note to your loved one. Other options? Hold hands, leave notes on the bathroom mirror, make coffee in the morning, etc. Don't let the love stop on September 1; make it a habit instead.
Getaway Together.
Opt for a grand gesture. Whisk your honey away for an overnight staycation fueled by romantic intentions. Wine & Roses in Lodi has a gorgeous spa and refreshing accommodations to relax and refuel as a couple, while the University Plaza Waterfront Hotel in Stockton offers gorgeous views and a prime location. Head further out of town to visit the Ryde Hotel in Walnut Grove.
Plan a Date Night.
When you're busy adulting day-in and day-out, it's important to find ways to escape together. Book a babysitter and head to an intimate dining location—Mikasa Asian Bistro & Sushi in Tracy and Angelina's Spaghetti House in Stockton are both great options—to enjoy each other's company. Then, take in a movie or a cultural event in San Joaquin.
Go on an Adventure.
Experts say embarking on new adventures together is a great way to connect. Whether biking through the Lodi Appellation sounds relaxing, or fishing the Delta together entices you, just make sure it's something you'll both enjoy. Are you a true adrenaline junkie? Opt for something more extreme—think racing at The New Stockton 99 Speed Way.
For More Information:
Angelina's Spaghetti House
1563 E. Fremont St., Stockton
(209) 948-6609
Angelinas.com
Best Wishes
325 Lincoln Center, Stockton
(209) 478-3220
Carole's Candles
1020 N. Orange St., Stockton
(209) 465-8479
CarolesCandles.net
Mikasa Asian Bistro & Sushi
2610 S. Tracy Blvd., Tracy
(209) 830-8288
MikasaBistro.com
Nothing Bundt Cakes
128 Lincoln Center, Stockton
(209) 957-2253
NothingBundtCakes.com
Ryde Hotel
14340 CA-160, Walnut Grove
(916) 776-1318
RydeHotel.com
Stockton 99 Speed Way
4105 N. Wilson Way, Stockton
(209) 466-9999
Stockton99.com
University Plaza Waterfront Hotel
110 W. Fremont St., Stockton
(209) 944-1140
UniversityPlazaWaterfrontHotel.com
Wine & Roses
2505 W. Turner Rd., Lodi
(209) 334-6988
WineRose.com