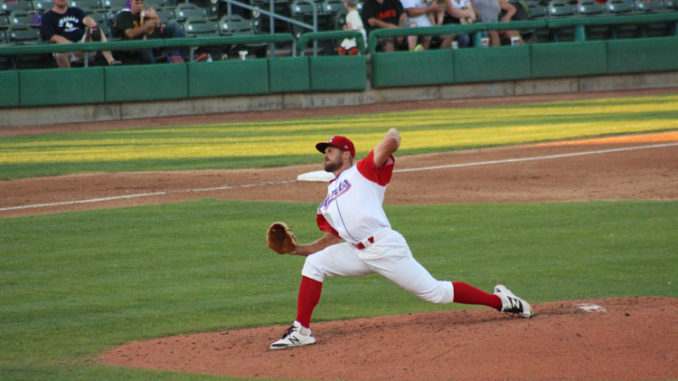 By Katie Kishi
Banner Island Ballpark in Stockton was the place to be for baseball fans last weekend. The Ports took on the San Jose Giants in the battle between the High A minor league teams of the Oakland Athletics and the San Francisco Giants. The Ports won the series, overcoming the Giants in three of four games.
With the two Bay Area-represented minor league teams in Stockton this past weekend, the ballpark was packed with an equal amount of Ports/A's and Giants fans. The weekend of friendly competition was accompanied by cheers and gear for both teams.
Families came together from near and far to support local baseball and keep an eye out for major league prospects. Rumors about next season's potential major league rookies filled the ballpark.
Fans also told their unique stories about their relation to the Ports and baseball in general. One Giants fan had season tickets to Ports games solely because of his love for baseball. Another fan said she's been going to games ever since her husband played for the Ports over 20 years ago.
One fan even taught some history at the game, bringing his wife, daughter, son-in-law, and grandchildren. He said he's been watching the Ports ever since the 1960s, when they still played at Oak Park in Stockton. He was proud to have been a fan for so long.
The past weekend was spent in American summer fashion, with baseball, ballpark food, family, and smiles all around. No matter which side of the Bay they supported, all fans had a common love for baseball.