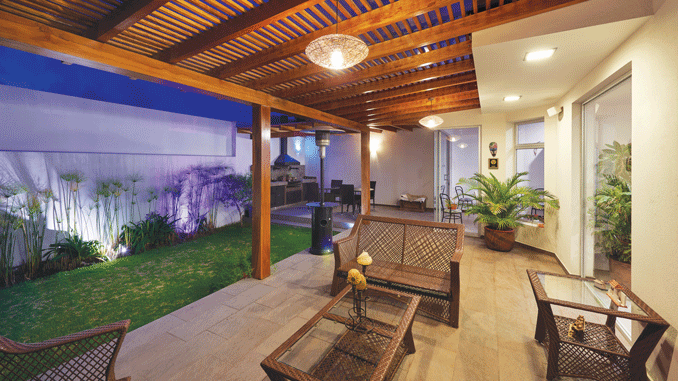 It's no secret that the valley gets hot in summer. With plenty of days reaching beyond 100 degrees Fahrenheit, homeowners are often looking for shade from the unrelenting sun. And while trees can provide some of that shade, they also take up space, require maintenance, and can only be planted in certain areas. Enter: the pergola. A pergola is an open-sided structure most commonly roofed by open, parallel beams. Pergolas can be attached to a house to offer an extended, shaded patio, or free-standing in any part of the yard that gets ample sun.
Unlike other backyard structures, a pergola is open, allowing for welcome breezes when they come but still protecting from the harsh sun. From a design perspective, they evoke an airier feel than a gazebo or pavilion. The parallel beams don't block as much sun as a full roof, but they do block enough sun that it makes the area below significantly cooler, creating the perfect space for outdoor seating or dining tables.
Adding a pergola can happen one of two ways. Many people will buy a pre-fabricated structure from their local home improvement or big box store that they can easily assemble outside. Or, a custom pergola can be made to fit a buyer's specific needs including size, material, and finish. Whether your structure is pre-fab or custom, there is also an opportunities to add additional elements for increased comfort. On hot summer days, a misting system on the rim of the structure will allow for a cool mist to fall down (a tool common on businesses in the Southern states) taking the edge off of a hot day without really getting you wet. You can also add curtains or shades to the open sides of the pergola for retractable coverage and more heat and wind protection when desired with the ability to open the sides back up on a nice day, or a night you want to look at the stars.
If you decide to contract someone to build your pergola, make sure you choose a well-reviewed professional. Many companies are rated online and each should have their own license number that you can look up. If you're handy, you may be able to take on the project yourself with a little lumber and guidance.