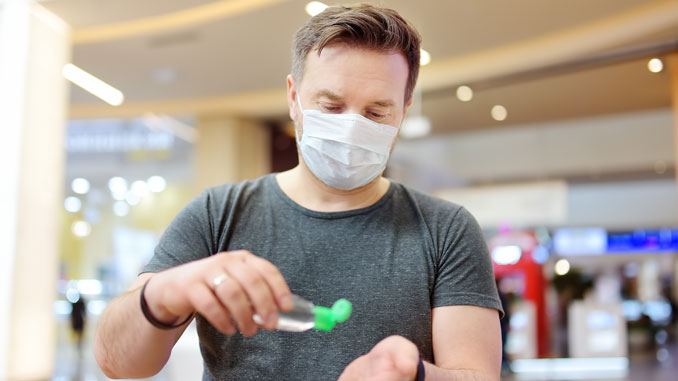 Not everyone wants to travel during a pandemic, and that's ok. But for those looking to fulfill their wanderlust, it's important to stay up on the latest restrictions. Here's a look at some of the basics, but we can't stress enough the importance of thorough research before you book a trip as restrictions shift day to day.
State to State
It's possible to cross state lines and even fly across country without limitations. However, getting a test before you travel is a courtesy many are urging. For some states, it gets a bit tricky. To get to Alaska, you'll need proof of a negative test to enter the state and will need to repeat tests every 7-14 days after arrival. Getting to Connecticut, Kentucky, Ohio, New Jersey, New York, Pennsylvania, Rhode Island, Ada County in Idaho, and Chicago, is more difficult for some, requiring 14 days of quarantine depending on where you're traveling from. California has not fallen into a restricted category as of late, but keep an eye on its numbers to see if that changes. In Hawaii and Maine, travelers will have to show proof of a negative test within 72 hours of travel, or self-quarantine for 14 days upon arrival. For those from California, travel is most restricted to Hawaii, Maine, Massachusetts, New Hampshire, New Mexico, and Vermont.
International Travel
A lot of countries are asking Americans to stay out, but there are a few that have left borders open. If you're itching to leave the U.S. behind for a few days, look at Mexico, Puerto Rico, the Dominican Republic, and the Caribbean. The Bahamas lifted restrictions in October, as well, welcoming U.S. travelers again, but still requiring a 14 day quarantine even after a negative COVID-19 test. If you want to head to Europe, options are slim, but Turkey and Croatia will welcome you with open arms. A 14-day quarantine outside of the U.S. can grant you access to Malta, too. Most hotspots in Mexico won't even ask travelers to test before arrival. Some countries in the Caribbean, however, require negative tests and may even ask travelers to test again at the airport.